8 Month 177% Compound Gain And The 2/9/16 Daily Forex Analysis
I should have the month end review for December posted shortly. Back in May of 2015 I started doing a video that recaps every valid trade on the EUR/USD and the GBP/USD. The month end review is extremely accurate because the levels are pre-selected before the trading day begins and the entry technique is mechanical. Therefore it is easy to see the result of the trade. Over the last 8 months we have a compounded gain of +177% based off of 2% risk per trade. I will hopefully have time to get the January 2016 month end review done this week as well, and will provide the next update once it is loaded. Currently you can find the month end trade reviews for May through November located under the Recent Trades tab.
EUR/USD Start Strong
The EUR/USD is breaking through and holding above the 200 EMA on the daily which is often a very bullish price action. Because the break is early it could just as easily fail so further time is needed. From a short term perspective we are rejecting off the previous overall highs which could be supported if the Pound continues to slide lower. For today we have one upper level I really like, but our lower levels are quite far away. Yesterday's move up showed very little interaction with any price point which means as the price action slides back down we have very little information to go off thus no levels. For today we have one upper level and one lower level which we are not very likely to see hit. As we do have quite a bit of open space to the downside I will be looking for any newly formed lower levels to consider as well.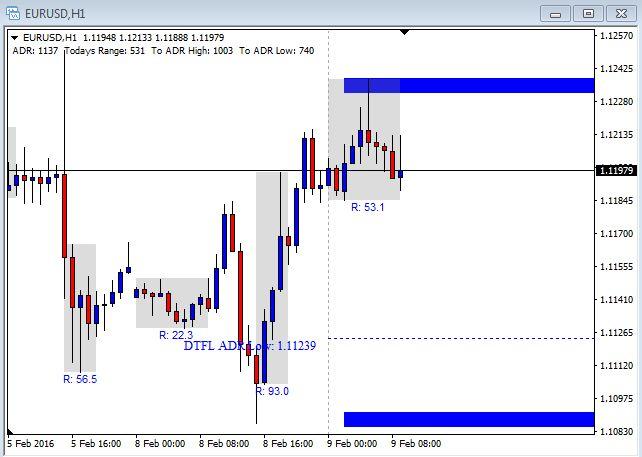 Pound Goes Back To Weakness
Although we likely had a previous cycle down I have continued to keep an open directional bias as I do the vast majority of the time. Remember our trades come from a stop run of a high probability manipulation point, NOT a valid market cycle. For today our lower level is quite significant as there is nothing else in the area. This would be a good point not only for a stop run long but also a backside trend continuation trade if the first test simply breaks without producing a trade. Additionally, we have two upper levels I would consider a stop run short from as well.
Forex News For February 9th 2016
We continue to have nothing in the way of high impact data I would be concerned about.
-Sterling