Baltic Dry Index Crashes To New Lows – Forex Analysis 2/5/16
IMPORTANT: For those of you who are members, the Thursday live trading room session was rescheduled to Friday at the normal time. See you all there!
Baltic Dry Index Crashes
One of the best indicators of the global economy has been the Baltic Dry Index. Why? Simply put it is "an assessment of the price of moving the major raw materials by sea." It takes into account 23 different shipping routes and most major goods needed from growth. Shipping rates have been crashing to all time lows which is a signal that goods are not being consumed. Lack of consumption is a very good indicator for global slow down. The fact is what happened in 2008 is going to look like a stroll in the park during a cool spring day compared to what we are going to see. You cannot spend your way out of a debt crisis. One of the things I have been pointing to for the last year is the weakness in equity prices. If your heavily invested in equities you should give some serious consideration to the state of the global economy. In your spare time do some research on the Baltic Dry Index and how its moves have often predicted economic growth or contraction. This is another great reason to start learning to trade…that's one job that no one can take away.
EUR/USD Continues Surge Upward
We have not been at these prices since late October of 2015. Because the day trading strategy we use is based on identifying pockets of liquidity and then waiting for a valid stop run of those levels, this lack of previous interaction at these levels will often produce less opportunity. The fact is nothing condenses liquidity like a previous turning point in the market. As such, when the market has not been in an area for a while we do not have any pre-existing areas of liquidity and therefore any manipulation point we would consider a stop run reversal from must be from a newly created level. If you read yesterday's daily forex analysis you will know that we only had one upper manipulation point we were consider and the market blew through this level without producing a valid setup. Fortunately we have more levels to work from today, as we also have 2 lower points to consider in addition to the one newly created upper manipulation point today.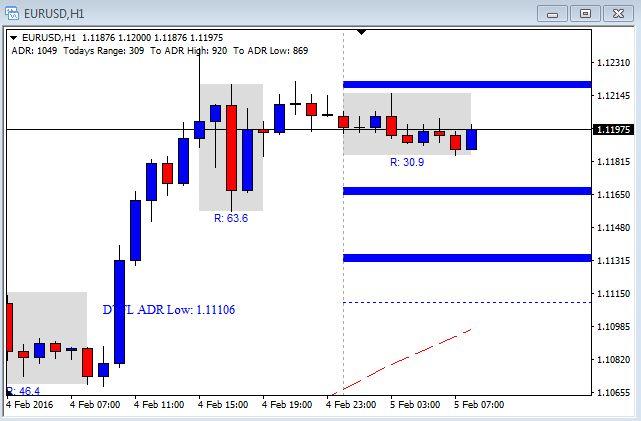 Pound Conflicted After Carney Comments
The big news of the day for the Pound was obviously the UK Interest Rate decision which was left unchanged. We did however have a surprise in the numbers. The vote was expected at 1-0-8 which means 1 vote to hike, 0 votes to cut, and 8 votes to leave rates unchanged. The actual count ended up being 0-0-9 which means even the most hawkish of the bunch now agrees that any type of hike would be crazy for the Pound. This is just illustrates even more clearly how screwed their situation is, and they may soon be following the Eurozone down the easing road of negative rates and magic "free" money to stimulate the economy. Fundamentally this does support further downside. As always I will need to see a valid stop run of an upper level to produce an entry short. One other option I talked about in the tonight's daily market preview video was a backside short off of the first lower manipulation point listed on the chart.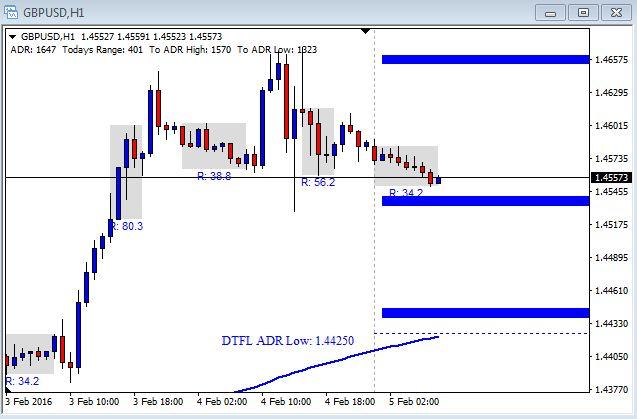 Forex News For February 5th 2016
US Non-Farm Payroll 8:30 AM Eastern: NFP is expected at 200k with Average Hourly Earnings expected at .3% growth and the Unemployment Rate will be expected to remain unchanged. For the last year we have seen very consistent follow through in the direction of the release but last month changed that. We had a major positive deviation and even a position revision to the previous number. After the initial spike down the Euro rallied back through pre-release and continued for quite a distance. This was at a time where the Euro was extremely strong so this month should give us a bit more insight into continued NFP price action. It is worth noting that on that same release the Pound did follow through in the direction of the better than expected release. 
-Sterling