COT Buying Pressure Holds For Pound – FX Commentary 5/2/2016
EUR/USD Breaking Major Highs
The EUR/USD has gaped above major highs over the weekend and continues to show buying pressure in the COT data. Additionally if you look at where the week closed it was almost right on its highs. Historically a week that move directionally and then closes on its high or low, we more often than not see further continuation the next week. Nothing is a guarantee of future price movement but at this point I would be much more bias to the downside. If we were to pullback I don't think it would last more than 2 days as the market rests or pauses ahead of the next move up. It is so critical to keep in mind the fact that bias is not a reason to take a trade. So many times new and struggling retail forex traders get so caught up in a directional bias that they cannot recognize the point at which they are wrong. That is why having a trading strategy and trade management plan designed to get you into trades and manage them is so critically important. If your just buying or selling on a bias then your not going to have a long trading career. In regards to what we will be looking to trade from to start the week, this is one of the rare days that we have without a listed manipulation point to start the day. At this point any level we trade from will have to come from a newly created point during the day.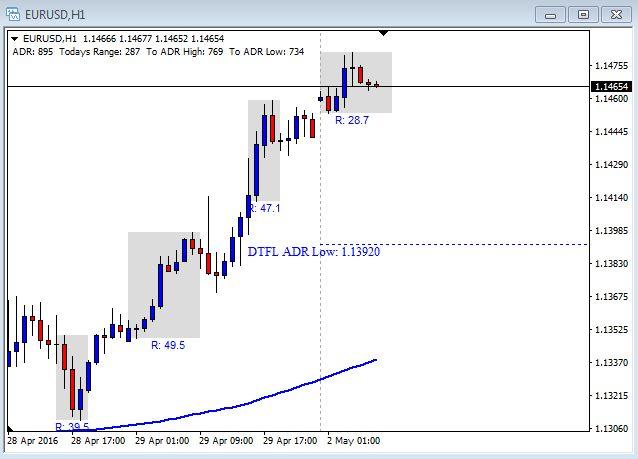 Pound Shows Signs Of Stalling
Looking at the COT data the Pound has continued to show buying pressure. While this is important for longer term directional bias in the market it can often be misleading for short term price action traders. At this point I do think the GBP/USD is due for some short term reversal and I think a test of the 1.4450 general area is likely before pushing higher. From a shorter term perspective we do not have a directional bias to star the week which means we will be selecting manipulation points both above and below the price. We have one upper level to start the week. This upper point is about as good as a manipulation point can get. When there is no other level in the area its strengthens the likelihood of that area holding liquidity which is definitely the case with our upper point. As far as lower levels, we have 2 listed levels. The first lower point (listed in red) is a level from which I would only consider a backside short though.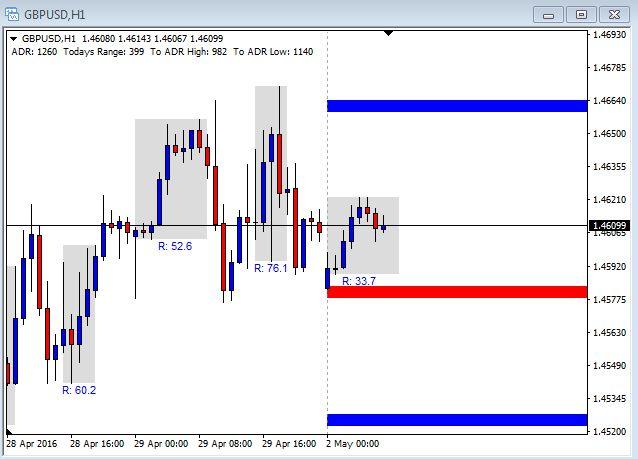 Forex Market News For May 2nd 2016
ECB Draghi Speech 10:00 AM Eastern: This is a wild card speech that the market could very well be paying attention to or it could be a dud. Because you have other news coming out at 10:00 you will already be out of any position.
US ISM Manufacturing PMI 10:00 AM Eastern: This is a news event that is right on the edge of whether or not I would be carrying into it. Looking back at last month the market made a move against the spike in the 10 seconds before the release. This exaggerated the actual release which made it larger than it otherwise would have been more than likely. With that being said, this has been gaining more and more importance in the market and therefore looking at the entire situation I would not be carrying a position into this release. For this month 51.5 is the expected number.
-Sterling