Daily EUR/USD, GBP/USD Forex Commentary October 9, 2012
Today on the EUR/USD we have a clear first push to the downside with a 130+ pip move from the highs and the clear break below the support level from last week Friday. I will be expecting the second push today. We do have a chance for a deeper pullback with this push being well over 90 pips and the demand zone from last week and around hourly 200ema.
In order to trade against this first push and try to get the 50+ pip pullback I will need to see the clear manipulation trap move come into the 200ema during the London session and not do the test during the Asian session. If that does occur then the higher probability will be for the manipulation to the upside as the smart money loads up on shorts. My most preferred entry would be to see the pullback during Asia and continue at the London open for the short from Fridays lows of  1.2992 but when does the market ever do exactly what we want. 🙂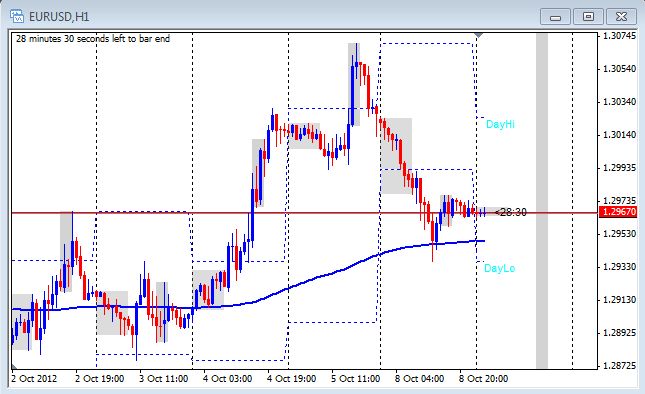 The GBP/USD has had a second push to the downside that actually looks like one push but with it being almost 200 pips from the high to low its best to treat it as the second push. This may also have an effect on the EUR/USD if the correlation is higher today like it was yesterday and they trade more off USD strength. We have a clean break and close below the 4hr 200ema and thats where I will be looking for the trap at first during London but I would actually prefer to see the trap at Wednesdays lows from last week at 1.6065 and being only 35 pips or so away is entirely possible. I will only be looking to short this pair today.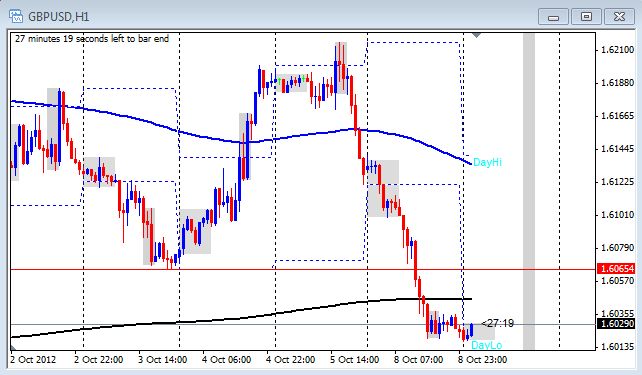 Forex News Today
Scheduled releases are light today but we still have the ECOFIN Meetings that could drop some tape bombs. At this point I think the chance for negative speeches have a higher probability from what I have been reading but there is also  Mario Draghi speech that he will of course do the Euro pump. Having said that I do believe that the markets may be thinking hes running out of hot air to pump up the markets with.
From the UK we have Manufacturing Production so there is a chance we could get a set up leading into that release but since the UK economy is more service based we may not get a clear manipulation move. Its expected to drop into negative territory  so a better than expected release could give an opportunity for a stop run up. We will see
Being Positive
In light of the article I posted yesterday and my desire to put effort towards trying to see what the positives they can do to try and get the world out of this mess. I will refrain from posting anything negative today. At this point I will just take my dear mothers advice and if "I cant say anything nice then I wont say anything at all" 🙂 Back to normal tomorrow guys as there is plenty to spew about.
Happy Trading
Chad 
Forex Course & Lifetime Forum Access – Lifetime Membership to the Forex Bank Trading Course, Forex Forum, Nightly Video Training, Live Weekly Training session, and Lifetime Member Support– Click Here For More Information
Do You Enjoy The Daily Forex Commentary? Please Click The Like Buttons, Tweet It, and Google + It Below !!