Daily Forex EUR/USD, GBP/USD Commentary July 16, 2012
My apologies for the late commentary guys. We had to run my father in law to the emergency room last night. Turns out he has pneumonia. Its been a long night so the commentary will get right to the point.
The EUR/USD has seen several pushes to the downside and could reverse any time. However I am still slightly bearish as there was nothing that caused the move Friday other than a possible coordinated short squeeze as they need to get their money back so they can start the process all over again. today I will be looking for the clear manipulation at Thursdays or Fridays highs for the short or a very nice trap move candle pattern at the 15min 200ema for a long. I will be happier with the short as nothing fundamental has changed and from what I did see over the weekend Germany is holding a stiff upper lip and now the ECB has stepped up and changed the rules for the Spanish bail out of its banks and haircuts are on the way if it happens at all.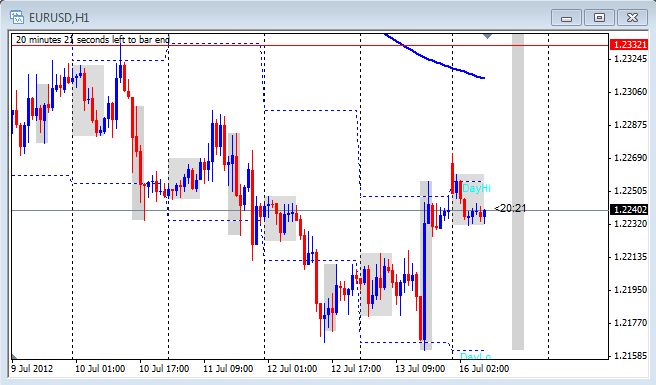 The GBP/USD has pushed back into the 3rd push chop again and even made the higher close than Thursdays false push higher last week. This pair has no clear direction either and we will need to be cautious and take only the clear manipulation at areas of confluence until things clear up. The best place for a long position will be at the 1.5520 area where the 200emas from both the 15min and hourly chart are running and also happens to be the manipulation area we like to see them push to for confluence. Any short I will be looking to see the test of the Asian highs and a clear trap there and I will consider the aggressive short.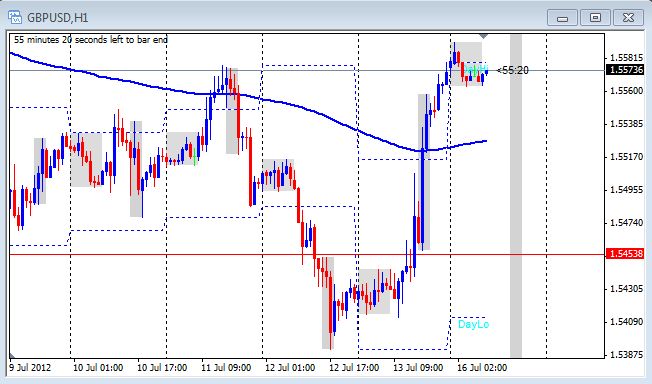 Forex News Today
Scheduled releases are light with CPI y/y and Core CPI y/y from the Euro Zone. These are both expected to stay flat and unless we see a big surprise then we probably wont get much reaction.
Later the US has Core Retail Sales, Retail Sales, Empire State Manufacturing Index, Business Inventories m/m. The ones I think will be the most impact are the last two. They are expected to improve and if they do then it will look like the US still has some breathing room while Europe is still heading down the crapper especially if there is a surprise up. A negative release on these will bring back thoughts of QE and the USD will most likely be weak.
Things should be back to normal tomorrow guys.
Happy Trading
Chad
If you would like more information on how to trade with the banks please view our forex bank trading course & forex forum description.
Do You Enjoy The Daily Forex Commentary? Please Click The Like Buttons Below & Tweet It !!