Descending Triangle with Reversal Candle Cluster on the GBP/USD 11/10/2010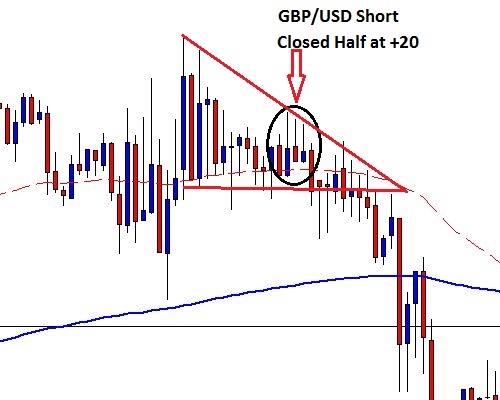 Here we have a nice short trade that setup during the NY session Monday. Because of Monday being a US banking holiday you can see the price movement was rather choppy as well as the price being caught in an extremely tight range. Normally I would not place a trade when seeing such a stagnant market, however other pairs such as the EUR/USD as well as the USD/CHF were all moving in the direction of USD strength. I say over and over again in our live forex trading room, that having overall USD sentiment in the direction of your trade is a must. Quite simply put it makes the probability of a successful trade much higher!
Now lets cover a little more specifically why I entered this trade short on the GBP/USD. First and foremost if you zoom out to a daily chart you can see that not only is the price at a major daily high but additionally that previous daily resistance level was additionally support a few months back, thus making this a breakout continuation trade as well. Second, you can see the price has formed a nice descending triangle which is a chart pattern that points to a break lower. The final point to this trade was the cluster of reversal candles. I say over and over that every candle tells a story and this cluster of 3 shooting star reversal candles are no different. 3 times the market tested the highs with each candle and every time the price closed near it's lows after getting rejected when it tried to move up. Additionally each reversal candle sets a lower high which is also a bearish sign.
The more things that point to direction the higher the chances for a successful day trade setup. In this trade there are many points giving you the key to the next move. Right now I have closed half of the trade for +20 pips and I currently have the the stop loss on the last half set to break even and we will adjust this trade we took today during tomorrows NY session.