ECB Press Conference Day Trade – USD/JPY Long 05/05/2011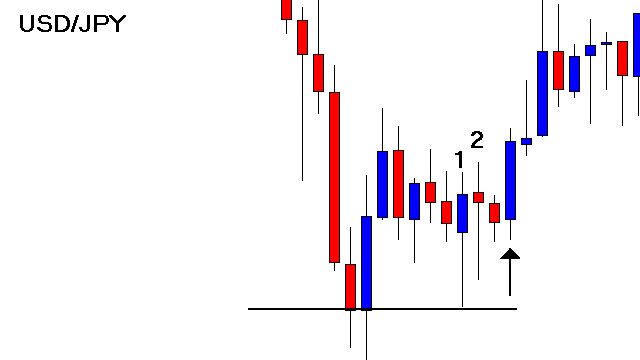 Tuesday were pretty boring days in the forex trading room this week, and therefore not posted. The lack of day trading opportunities on those days was in part due to the large moves during the London session. Anytime I see a large move coming into our NY trading session I always use and talk about being cautious with any trade. After a large move there is much higher risk to either direction. As a day trader we use 20 pip stops the majority of the time. When the market has moved 100 or more pips the possibility of a retracement becomes higher and thus a, "trend trade" carries more risk because of this. Additionally there is a high risk to a continuation trade because the market is already extended and may be out of momentum, and thus enter a tight channel. Having said this we only took 2 day trades on Tuesday and Wednesday.
On to Thursday! Three hours before we got into our position on the USD/JPY the market came down, set a low, and bounced. A few hours later the market tried to retest this level but set a higher low, and formed a reversal candlstick pattern after making a test lower. This gave us some indication that the market had simply run out of interest in pushing lower. Often times you will see the market not retest the exact overall low, or overall high in the example of a shorting opportunity. This is exactly what happened here. I saw in the trading room all the time that I want to see the market test "the body of the candle that started the last move". Notice the small move up when the market first hit that black line? I then look for the market not to touch the exact overall low, rather I look for the market to test the body of the candle that set that low. This is exactly what happened.
After seeing that reversal candle close (candle #1), we had a bias long on the USD/JPY, but that was not enough information to get long just yet. Forty five minutes later while listening to the ECB Press Conference, Jean Claude Trichet said the ECB would assist the BOJ (Bank of Japan) in weakening the Yen if needed. Right after hearing this we went long right away. From a technical standpoint the market had tested the lows twice, set higher lows, and closed as a reversal candle twice (candle #1 and #2). This in combination with Trichet's comment was enough to push me into this trade. Our entry on the USD/JPY was 79.83 and we closed this trade out for +15 pips.