Euro Rejects Higher Prices – Daily FX Commentary 4/22/2016
EUR/USD Rejects Higher Prices
One of the things that I talked about in yesterday's FX forecast was the likelihood of bearish price action on the Euro news. As I mentioned, even if the initial reaction to the news is taken as bullish I would have been surprised if it wasn't sold off. This is exactly what we had occur after the market took any remaining liquidity above the previous highs. This produced a nice stop run short but failed to pull back enough to give us a valid high reward to risk trade setup that we require. We did have a stop run of the lower level to go long. This trade hit around +25 but was later closed out at break even. After today's move the previous bias goes on hold and we have to open up directional bias. As far as our upper levels we have very few points to even consider. Officially I have only one upper manipulation point for the day. The first lower level is a bit unique for what we normally do as it is a point I would only consider a backside short from. That leaves us with our final lower manipulation point from which I would take a valid stop run long if it were to setup.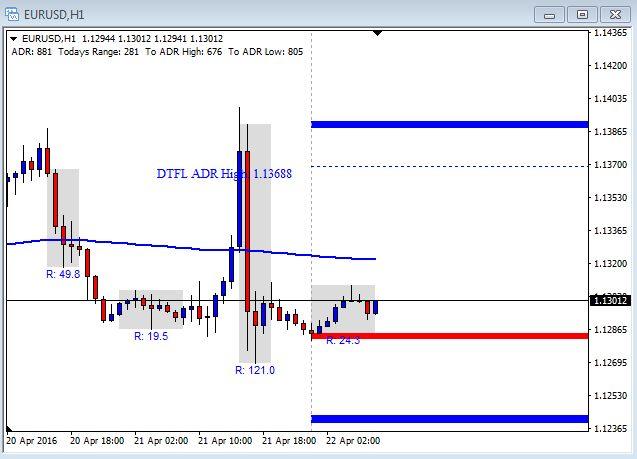 Want to learn the bank trading strategy, join our live training room, access live member chat, as well as lifetime support? Join Us Here
Pound Gets Pulled By Euro
The Pound really just got pulled along by the Euro today. Overall I don't think much of the Pound's price action was anything other than aggressive USD order flow from the movement in the EUR/USD. The Pound is very close to giving a first push to the downside but the price action today was a bit unorthodox and therefore I will keep the bias open for the final trading day of the week. Officially we have one upper and one lower level from which to trade any valid stop run. The lower level offer two trade possibilities as I would also take a back side stop run reversal trade short if we were to break below it.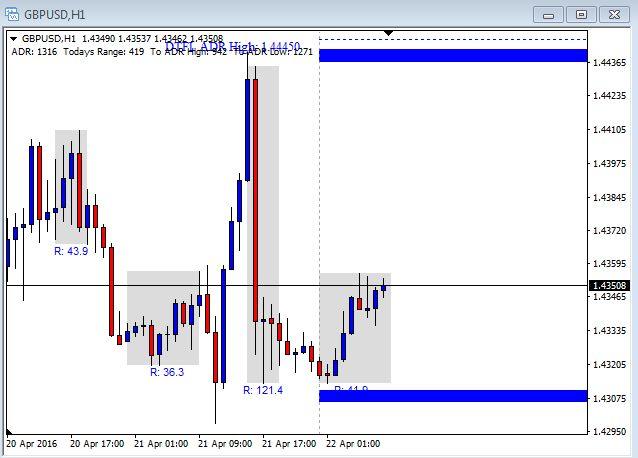 Forex Market News For April 22nd 2016
We have no scheduled data I would look to avoid today.
-Sterling