EUR/USD Intra-day Reversal Candle Formation Off Resistance 03/01/2011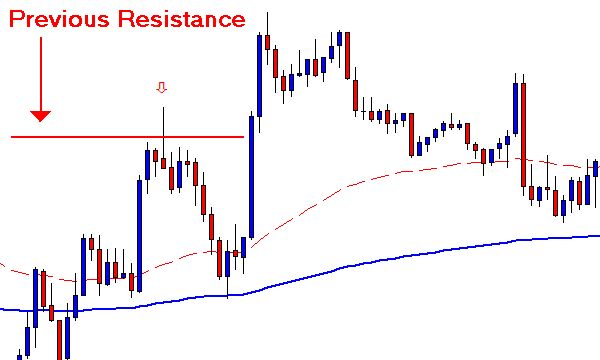 On Monday we had a nice reversal candle formation in the direction of the already established trend. Sunday the forex market opened up slightly lower and came up to test previous support that turned into resistance. After setting this high the EUR/USD worked down through the London session on Monday. When we came into the live trading room on Monday we were waiting for the EUR/USD to retest the previous resistance level. Upon the market retesting this resistance level it was rejected aggressively and formed a perfect reversal candle formation.
Once this candle formed at already proven resistance we knew there was a potential setup getting ready to occur. We then waited for the next candle after the reversal candle to form. What we were looking for here is what I call the confirmation candle. With the confirmation candle I'm looking for it to close below the reversal candle's body. The reversal candle tells you that the market is stalling and the confirmation candle confirms that the market is turning. On the candle following the confirmation candle we waited for a pullback into the body of the reversal candle. This gave us a perfect entry and the market never went against us more than 5 pips, and we managed to pull +15 pips off this trade.