EUR/USD Key Support Still Holds – October 27th 2015 Forex Analysis
Key 1.1000 Psychological Barrier Holds
The Euro never really made another strong attempt to take out yesterday's low but did come in for a quick retest. As I said in tonight's member daily market preview video, if we do not touch a listed manipulation point then we do not have the possibility of a trade setup. Today the EUR/USD never actually broke any of the listed levels and therefore never gave an opportunity that I liked. Considering the way the Euro closed last week, I would be extremely surprised if we didn't show continued price action to the downside this week. With that being said I wouldn't be totally surprised to see a little more retracement before that continuation occurs. 
For today all listed levels will remain the same. As far as my short term directional bias I will continue to remain open as I think the short term possibility of a retracement up makes either direction an option. Like usual I will allow a stop run of a valid manipulation point make determination on directional bias for me.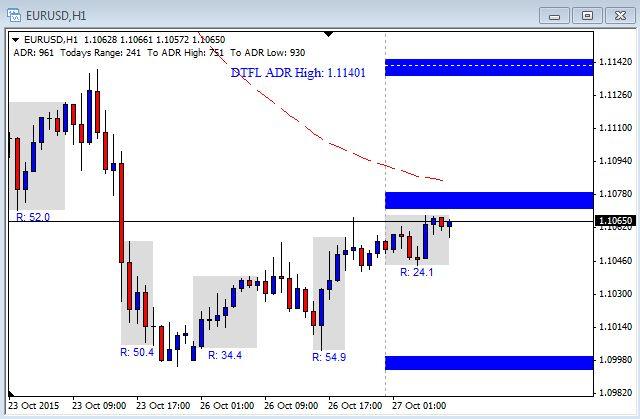 Still Looking For Third Push Down
Yesterday I was looking for the third push to the downside in the GBP/USD and I will continue to look for that third push to the downside today. Yesterday I had two levels from which I was looking for the third push to the downside to occur from. This was a good example of what happens when the market does not create the push we are looking for. Our best case scenario in that type of situation is that we have a 'no trade'. Obviously if we had gotten a setup to go short it would have been stopped out for a loss. A 'no trade', was a good example of the trading strategy doing as it should and protecting us from taking a loss. Becoming a successful forex trader is not always a result of making the most money but rather losing the least. Protection of capital as a trader is always number one!
Today, I only have one upper manipulation point from which I will be looking to get a continuation short setup. If the GBP/USD does not complete the push today then I will go back to trading without a directional bias for tomorrow.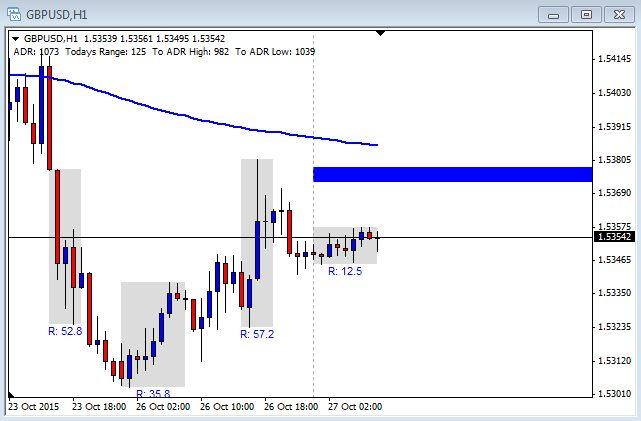 Forex News For October 27th 2015
UK Prelim GDP q/q 5:30 AM Eastern: This forex news release a big market mover on the spike. Surprisingly, the market more often than not will reverse the initial spike within 5-10 minutes and often run back through the pre-release price in the opposite direction. This month .6 is the expected release number.
US Core Durable Goods m/m 8:30 AM Eastern: Another market mover that is capable of creating a 15+ pip spike. The key with this news release is you need to make sure that the Core number and the headline number deviate in the same direction. This month 0 is the expected number.
US CB Consumer Confidence 10:00 AM Eastern: The final piece of data tomorrow that is capable of a 15+ pip spike is Consumer Confidence. This month 102.8 is the expected number.
-Sterling
Want to learn the bank trading strategy, join our weekly live training room, talk to members in our forum, and have access to lifetime support? Learn more here