EUR/USD Retests Backside Of Trendline – September 25th 2015 FX Market Analysis
EUR/USD Tests Backside Of Daily Trendline
If you go back and take a look at the September 23rd forex commentary I posted a daily chart of the EUR/USD showing a longer term trendline. As illustrated in that chart, what would be of the most importance is when the price retests the backside of that trendline. Today the Euro did just that and was just as quickly rejected which indicates further downside is the highest probability. Even though I do have a strong bias towards further downside we do not have a valid market cycle and the current time which is why I will still have one major lower manipulation point listed as the one area I would consider a long setup from.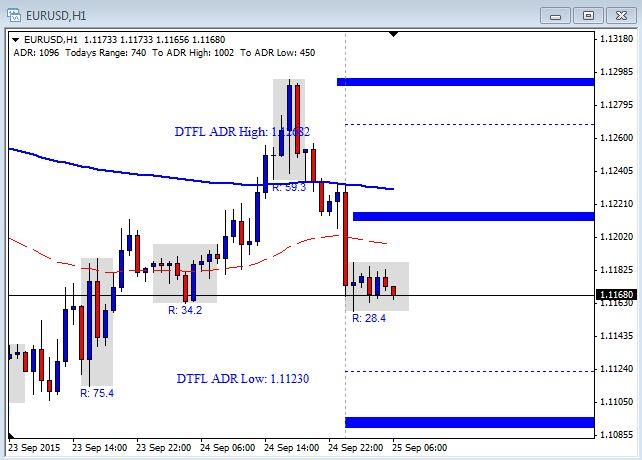 Is The Pound Ready To Reverse?
Is the Pound ready to reverse for at least the short term? The EUR/GBP daily chart shows a very large stop run of a major daily range area. If the EUR/USD continues to the downside that would favor a Pound reversal as well as the Euro weakness mentioned above. Keep in mind that in forex we are dealing with a currency pair and not a single currency. The next question to ask yourself is what is the USD doing. As of right now the USD looks like it may break fresh short term highs. As a result this could stifle any Pound reversal. 
If the USD could be moving towards strength and the Euro is showing potential signs of weakness for the day, that would make the EUR/USD short the better option over a GBP/USD long. With all that being said actual trade entries must come from a stop run of a valid manipulation point. Should we get a valid entry on one of the pairs the information above can be used for better trade management. As far as cycle bias, the GBP/USD is not in a valid cycle either and therefore both directions are technically open pending a valid setup from a pre-selected manipulation point.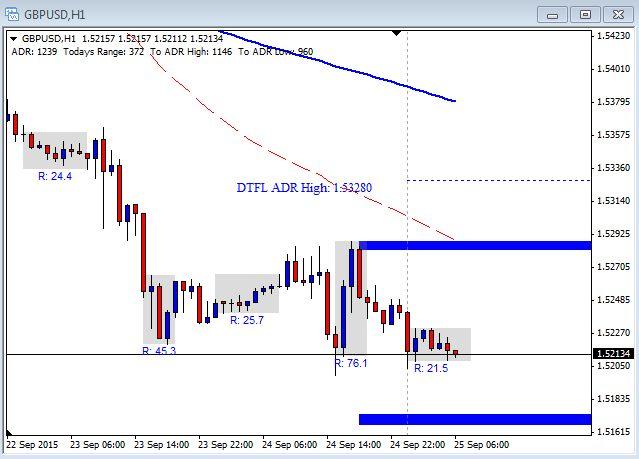 Forex News For September 25th 201
US Final GDP q/q 8:30 AM Eastern: For some reason I couldn't pull up a lot of historical data on the price action following this economic data release. From the one month I did see that had a -.2 worse than expected release, the price followed through over 90 pips in the direction of the initial spike on the EUR/USD and had very little follow though on the GBP/USD. This leads me to believe it has little weight for trend direction. This month 3.7 is the expected number.
-Sterling
Want to learn the bank trading strategy, join our weekly live training room, talk to members in our forum, and have access to lifetime support? Learn more by clicking here.