Exhaustion Reversal In EUR/USD – Daily Forex Analysis 1/15/16
Exhaustion Reversal In EUR/USD
Today the EUR/USD has created the type of move that I term as an exhaustion reversal. This type of move is one of the strongest indicators for directional bias for the following 24 hours. Is it perfect? Does it predict price 100% of the time? Obviously the answer to that question is no because nothing does. With that being said, you still have to have a valid forex trading strategy that determines exactly when to enter the market. After all, getting the direction right in only one small piece of the puzzle. Timing your entries with precision is still the most important aspect of becoming a successful trader. That is why I firmly believe the best forex trading strategy for pin pointing exactly when to enter a trade, is a strategy that focuses on day trading market manipulation from high liquidity manipulation points.
Keeping that point in mind, how then are we looking to trade today. As mentioned above we have a first push down which formed what I term as an exhaustion reversal type move. That information is however not enough to take a position. We still need to see a valid stop run of a pre-selected high probability manipulation point. At this time we are in a unique position that we don't see very often. We have a market cycle bias but we do not have a valid manipulation point that satisfies the rules taught in the video trading course. At this point I have drawn in a potential level we could use. While I cannot walk through all the criteria for selection of manipulation points as it would take to long, the bottom line is at this point I need to see the market work down to around 1.0850 before I would take a stop run day trade short from the listed level on the chart. If that occurs any future stop run of that level will be valid for a short. Additionally, I would take a stop run off the backside of yesterday's New York session lows if we were to break below that point.
If you are a member be sure to watch tonight's daily market preview video as it walks through both points in depth. For everyone else keep in mind that if we break above this point the level becomes invalid.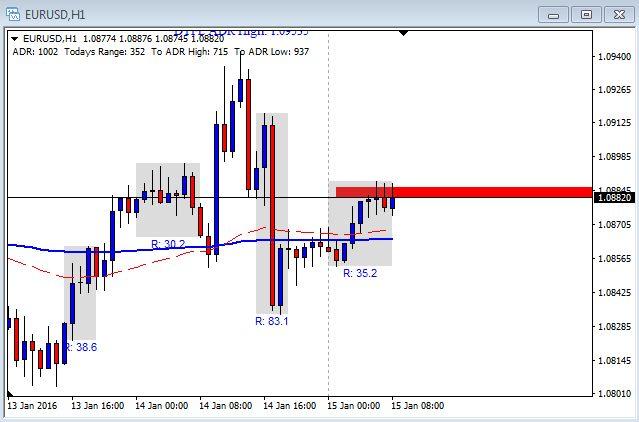 Range Continues In Pound
Like I said in yesterday's daily forex analysis, the trading plan for the Pound is quite straight forward. At this time I still do not have a market cycle bias and therefore I will continue to trade from the manipulation points on both sides of the price. We do have quite a few valid levels so we are sure to see some interaction with our pre-selected points today. As always if you don't understand the day trading strategy we use to actually enter the market then these levels are of no benefit to you. While this does not contain every aspect of the strategy, this training video is a very in depth walk through of the Confirmation Entry Forex Day Trading Strategy and I would highly recommend watching it.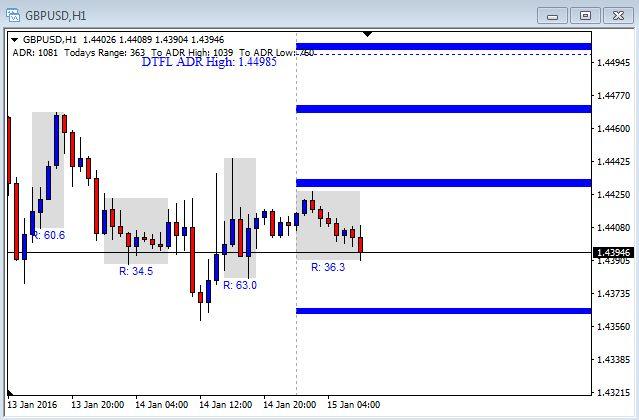 Want to learn the bank trading strategy, join our live training room, access live member chat, as well as lifetime support? Join Us Here
Forex News For January 15th 2016
US Core Retail Sales 8:30 AM Eastern: We have a mass of data coming out at 8:30 AM today, but the main item I will be paying attention to is Retail Sales which is expected at .3% this month.
US Prelim UoM Consumer Sentiment 10:00 AM Eastern: Back in May of 2015 we had a 15 pip spike which is the only one that was 15 pips that I was able to track down. A 15 pip spike is my threshold for whether or not I will hold a position into the news or take a position before the news. For this piece of data I would NOT WORRY about holding a trade into this news. If the 15 pip spike in May worries you then you can do what you see fit according the rules of our own trade plan. For this month 93 is the expected number.
-Sterling