Forex News Trade – US Consumer Sentiment USD/JPY 17/06/2011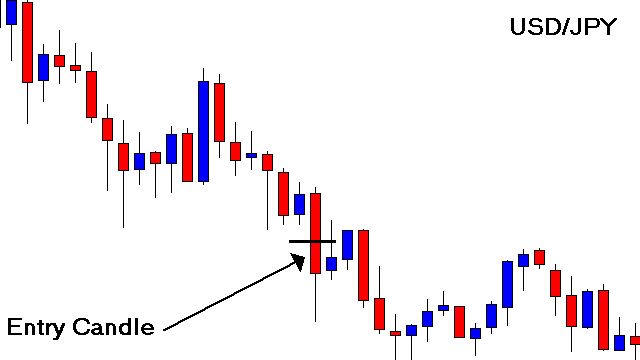 This week was one of the slowest weeks I can remember in the trading room for a very long time. It is extremely difficult to take a trade when the market has already moved coming into the session your going to trade. Unfortunately this is exactly what we saw Wednesday through the end of the week. London was quite active and thus NY was rather slow. That being said we still had a great week!
As an update lets cover the forex trade that we still had open from the last recent trade update. As I mentioned before we opened a EUR/JPY short forex trade on Tuesday of this week, and let it run with an open take profit. After 2 full days or running this day trading setup turned into a swing trade. We eventually closed this trade on Thursday for +200 pips. This trade was only half the position size we normally use and therefore I'm only counting this as a +100 pip trade. This brings our total for the month up to +180 pips. Based off of only 1% risk per trade, that is +9% gain for the month so far.
Ok let's get onto what happened Thursday and Friday. Thursday will be short and sweet because there was not a single day trading opportunity that we saw. As I always say in the forex room….my job isn't to call trades it's to take profitable trades. Therefore if I don't see anything worth while I happily don't take a trade, and this is exactly what we did Thursday. Friday we only took one trade.
Friday, as will the previous days before we saw a large run coming into the NY forex trading session. As I'm sure your all aware of, the forex market after making a large run will very often consolidate. This is what happened on Friday. Because of this we did not see any day trading opportunities to take advantage of. However we did have some forex news released which gave us a chance.
The economic news that came out was US Consumer Sentiment. Normally Consumer Sentiment does not move the market very much, and Friday it did not either. Going into the news release the USD/JPY had been falling. We have seen the market quite a bit use US data to reverse the market. For example if the GBP/USD has been moving down and then the USD news comes out positive you should see the GBP/USD spike down even a bit further. With this last push down the forex market will then reverse. We have seen this quite a bit with US economic data lately and this was the principal of the forex news trade we took on Friday.
As I mentioned the USD/JPY had been trending down for the last 8 hours and then the data came out negative spiking the USD/JPY down further. When it spiked it spiked down into support which also was a psychological round number of 80.00 When it hit this level we watched to make sure it wouldn't break right off the bat. When it hit this level and bounced we took the trade long in expectation of seeing the market bounce as I described in the last paragraph. Unfortunately there was no follow through to this trade. We watched this trade for 30 minutes and when it didn't have any follow through after 30 minutes we decided to get out for a -3 pip loss. I keep track of performance in 5's and therefore we counted this trade as -5. This brought our total to +180 pips for the month. I hope every one's forex trading is going well too, and I will see you all next week with the next forex trade update. See everyone then, and I hope you all have a great weekend!! If you would like to learn more about out trading strategies you can check out our bank trading forex education Course along with everything else included in the lifetime membership.