Free Money For Everyone…Except You – Forex Commentary 3/11/16
Eurozone Breaks Out The Printing Press
Today we had a big surprise from the Eurozone. Not only did they slash rates across the board, but we also saw an increase in the Eurozone QE to 80 billion as well as Investment Grade Euro-denominated Bonds. Although I shouldn't be surprised the market took this news as positive, I must say that I'am. The fact remains that all this intervention illustrates just how bad the situation is and there is really no argument that could me made against that point. If things were going well and they though the normal market dynamics would create growth they would simply sit still. The fact is no amount of money can fix the current global situation. When you have massive fraud and abuse of the global ruling class, and you continue to allow them to spend money that doesn't exist then nothing will be fixed. The only thing that will ever solve the current debt crisis is a global depression that is allowed to clear out waste. Had a complete collapse been allowed in 2008 we would be in a very good situation right now IMO. Unfortunately, I still believe this is the only answer and given the massive increase in global debt since 2008, when it does come it will be many many times worse than it would have been. 
In regards to the current price action on the EUR/USD, we are in a situation where we have limited manipulation points from which to see a valid stop run. Anytime we have a move that is 1.5X the ADR I do not look at is as a cycle based move. Obviously that rule would mean the directional bias remains open today as this move cannot be called a first push up. That doesn't mean the price won't continue to the upside, it just means the directional bias for us will remain open. The level in red on the EUR/USD is not at this point valid. In order to become a valid upper point I need to see the price work down another 40-50 pips below the current Asian lows. This is an extenuating circumstance with the EUR/USD and it does technically satisfy the rules for a new manipulation point that we talk about in the DTFL forex course. As I talked about in today's daily market preview video, the size of the move up means I want to see a level much larger than normal to consider a stop run short from. Again, extenuating circumstances in the market requires us to adjust as well. While you might only see something like that a few times a year it is important to adjust when you do. For those that are members, I talk about this point in depth in tonight's video preview. To the downside I only have one lower manipulation point from which I would consider a stop run long. The fact is we simply didn't have a response point on the way up and therefore that leaves us with very little indication of where the liquidity might be located should the price push back down.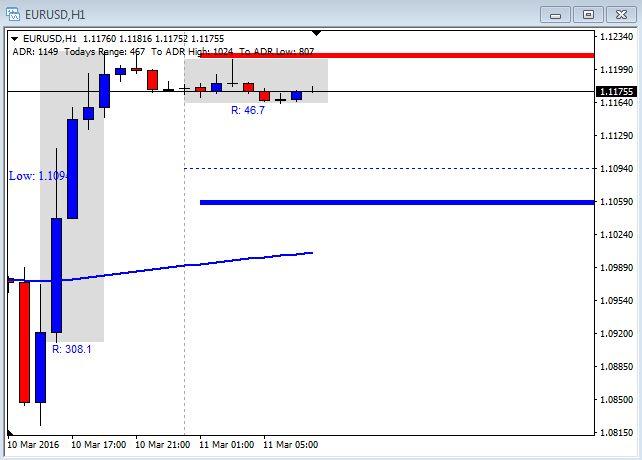 Pound Plays Follow The Leader With EUR/USD
The GBP/USD really just played follow the leader today with the Euro. After following the EUR/USD to the downside on the initial interest rate cut, we then came into a lower manipulation point. Unforutnately we did not have a large enough break of the lower level to be considered a stop run and therefore a valid long setup did not come together. For today, I consider the move up on the GBP/USD a news based push and a new based push cannot start a cycle. If this was not the case then I would consider it a first push to the upside and I would be looking for the second push up. At this point I do have a stronger bias to the upside but we still need to see a valid stop run of a high probability manipulation point to consider a trade like always. As you can see, the GBP/USD has two lower levels from which a valid stop run long could be taken as well as one upper level I would consider a stop run short from. Should we make a clean break of the upper manipulation point I would also use that point for a backside long option.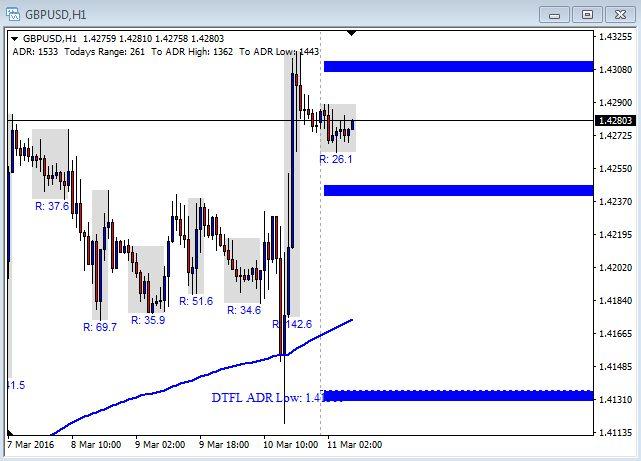 Want to learn the bank trading strategy, join our live training room, access live member chat, as well as lifetime support? Join Us Here
Forex Market News For March 11th 2016
This is going to be one of the rare Friday's where we have no substantial news I would worry about carrying a trade into.
-Sterling