FX Daily EUR/USD, GBP/USD Commentary July 10, 2012
The EUR/USD has made what I would call a half baked attempt at the reversal for a whopping 66 pip move from the lows to highs yesterday. At this point I am considering this to still be the 3rd push chop and can go either way. Of course my fundamental bias is down but I would expect a stop run of sorts before this happens. The thing is the smart money needs to push out at least some of the shorts here before the next move down or their profits will be limited as any retail traders take profit during the down move. Thus the need to push the weak holders out is necessary. What I think is most likely is we see the stop run above yesterdays highs before an attempt at the lows and we remain in this chop for today. We do have yet another ECOFIN meeting today and we will most likely hear more rhetoric of how they can save the Euro so this will be a good time to manipulate as anything positive will be reason for a stop run up then once they see its just more smoke and mirrors the Euro will drop and most likely chop as they try to push the weak holders out of the market.
What I will be looking for today is the stop run at yesterdays highs or higher to short from or a very nice trap move once the London session opens. If I do consider a long I will have to see the clear manipulation at yesterdays lows and will have to be very nice since the fundies do point lower.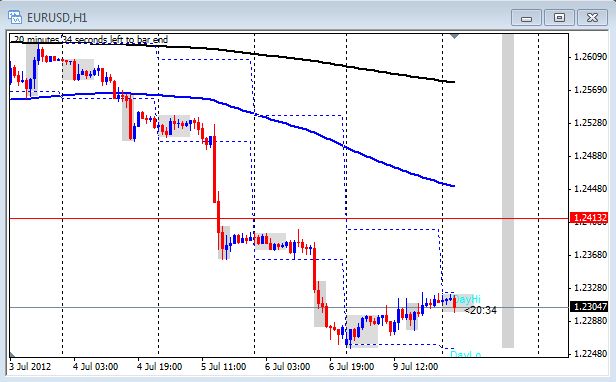 The GBP/USD made little more effort for its reversal yesterday managing a few more pips on it but still rather weak. We are in the same 3rd push chop as we are on the Euro here and direction is unclear at best. Fundamentals are the same and favor the short somewhat but I would expect more of the shake out of weak holders here also before the next push down. The fact is there is the possiblilty that we wont see it on either pair and the chances of me missing the trade are there if that happens. Today I will looking to see pretty much the same stop run at yesterdays highs which coincides with the high of the Asian range right now so that adds some confluence to begin with. Any long position will need to see the stop run to the lows and a very clear candle pattern showing me the trap.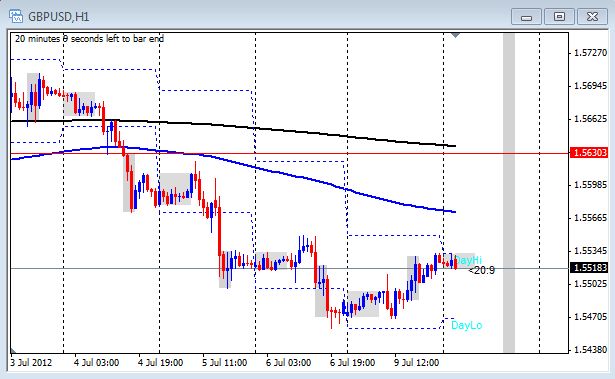 Forex News Today
There is little for high impact news events today but we do have a few medium impact ones of note. I doubt they will have much effect but big misses on these may give some room for manipulation. Starting with French and Italian Industrial Production. Then of course the ECOFIN Meetings going on all day. What strikes me as kind of funny is even Forex factory is labeling this as a medium impact event. To me that shows they are getting in the camp of these meetings have no real effect. I wonder if the next one will be labeled low impact.
The UK has their Manufacturing Production expected to be a slight improvement. If this does surprise then we should see some effect but will most likely be taken up in the EUR/GBP rather than do a whole lot with the GBP/USD. They also have their Trade Balance and later in the US session the NIESR GDP Estimate. If this has a big miss to the downside the UK will be confirmed its feeling the recession also and eventually the GBP will go down. A big surprise to the upside has potential for GBP strength but my view is that it will be seen as the Asset Purchases are working and may leave the door open for more. Its hard to say with GBP news of this sort as quite often with the GBP good new has negative impact and vice versa..
There is no real news for the US today
Today I leave you with 2 of my favorite guys that tell it like it is. here is a short clip with Rick Santelli and Nigel Farage. More or less pointing out the fact that we have a bunch of ponzi schemes going on in the central planning west. And what happens to all ponzi schemes? Eventually they run out of suckers to buy into them and they implode. Correct?

Happy Trading
Chad
If you would like more information on how to trade with the banks please view our forex bank trading course & forex forum description.
Do You Enjoy The Daily Forex Commentary? Please Click The Like Buttons Below & Tweet It !!