New Forex Trading System EUR/USD 18/07/2011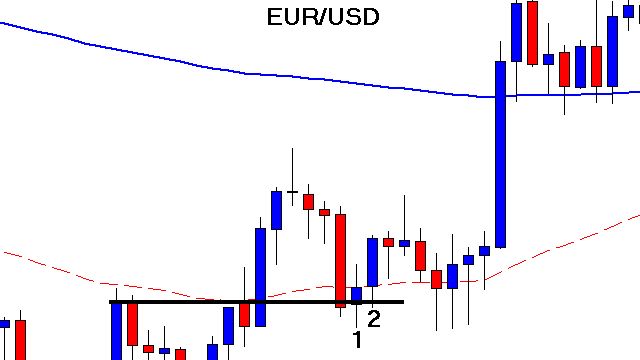 Hey everyone, hope trading is going well! Last week we started trading our new trading strategy in the forex trading room. While we will continue to use all other forex trading strategies found on the site, this specific one brings special promise. Unlike other trading systems, this one will not be taught on the site…..only in the forex room.
In my 7 years of forex trading I have seen many forex systems come and go. On Day Trading Forex Live you see the culmination of what I believe are the best….that was until myself and my London trader stumbled onto an anomaly in the forex market. This simple easy to learn and easy to replicate system has more potential than any other entry I have used to date including the confirmation entry.
If anyone follows this blog you know the confirmation entry has been my bread and butter. In the first 6 months this year we have turned profit during 5 of them, and I give credit to the confirmation entry for this. So for me to say an entry is better than the confirmation entry should speak volumes. That being said even though I will not teach this entry except for in the trading room I will go over where we entered and the profit or loss we took. I will still continue to teach the confirmation entry on this blog as well as all other day trading strategies on the site.
On to today's day trade. I was a bit disappointed in today's result even though we did turn a profit. The reason I say this is because it did at 1 point give up nearly 40 pips  of profit but we only managed to clear between 10 to 15 pips depending on your exact entry price and exit price. Personally I took +12 pips off this one total. This entry is so new we do not have a name for it yet….that is soon to come:) Unlike all other trading strategies seen on the site, this entry uses a "forex  indicator" of sorts for trade triggers. This new entry is based off a 5M chart and therefore it provides many more opportunities through out the trading day as compared to the confirmation entry trade setup. See you all tomorrow, for the next update!