Pound Buying Finally Taking Place – Daily Forex Forecast 4/25/2016
Second EUR/USD Push Down?
The reason I call put a question mark at the end of the title is because it was a sloppy first push down that was a bit unique. One concern I do have with this move is the buying pressure we are seeing in the COT data. With that being said, COT data is not a direct correlation to the chart, especially the short term charts. Because of that, even if the buying pressure does push the price higher that doesn't mean that we cannot see it move down before that occurs. From a shorter term perspective the biggest negative is the lack of upper manipulation points from which we can get this third push short. As I discussed in tonight's daily market preview video we would need to see a new level form before the short becomes available. The only other option is a backside short of the lows if we were to simply break lower without moving up.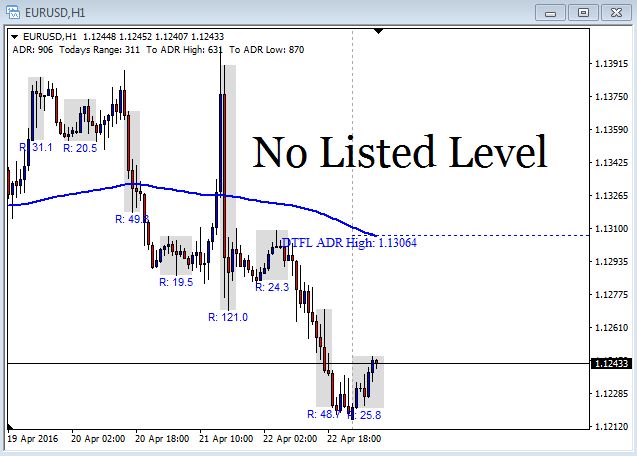 Want to learn the bank trading strategy, join our live training room, access live member chat, as well as lifetime support? Join Us Here
COT Data Showing Pound Buying
I'm really interested in the Pound at this point given the current swing we are seeing in the COT data. For the first time in a very very long time we are seeing buying pressure come back into the Pound which was seen in the price action going into the end of last week. At this point it looks like long GBP/USD is the way to go and may be so for the next few weeks and months. I think it is critical to remember that this bias is extremely early on and it could shift rapidly. From a price action perspective the break and hold above some major highs was critical and a definite mid term bias shift. At this point buying dips looks the most attractive but officially we do not have a market cycle. As far as our official levels from which we would look to take a stop run, we have one lower level that is unlikely to be hit. The current Asian lows may develop into a level but it has not satisfied the rules for a new level creation at this point. To the upside we also have one listed level.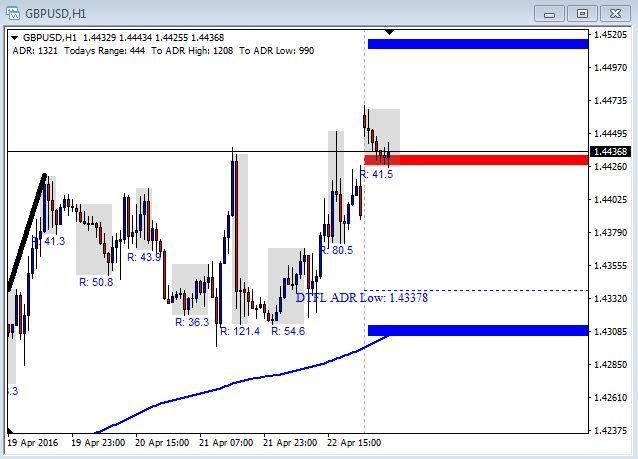 Forex Market News For April 25th 2016
We have no scheduled data I would look to avoid for the first trading day of the week.
-Sterling