Pound Continues To The Upside, For How Long – FX Analysis 4/27/2016
EUR/USD Starting To Roll Over?
Looking at the EUR/USD we are seeing what I call an inverse trend channel. Just as the name implies its a channel that is running inverse to the previous directional move. The last short term move was to the downside and now we are seeing a shallow channel up. This type of move typically results in a continuation of the previous move, which was down. Even if this move does occur it is going to be rather difficult for us to catch it. The reason being is we do not have an upper level in close proximity to the price and we do not have a lower level from which a backside short would be valid. I talked about this tonight in the members daily market preview and went through how we could form a level for a backside short but that is a long short. Like always, bias is just bias and not a reason to enter a trade. We still need to see a stop run of a valid manipulation point to trigger a trade. To start the day we have two upper levels and one lower manipulation point.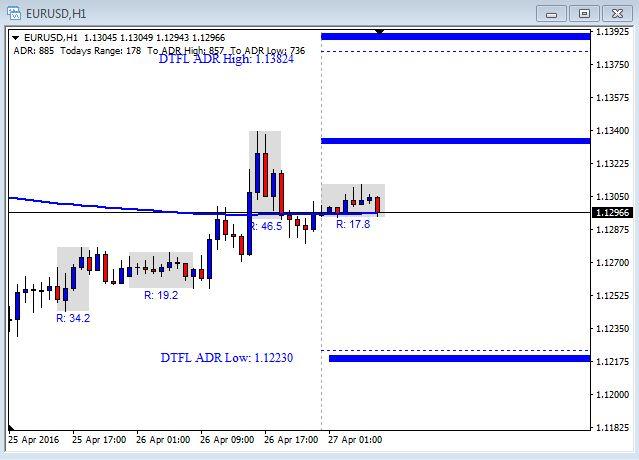 Want to learn the bank trading strategy, join our live training room, access live member chat, as well as lifetime support? Join Us Here
How Far Can Pound Rally…
In the first daily forex forecast of the week I said, "At this point buying dips looks the most attractive". This comment was in reference to the Pound and it was preceded by comments on seeing buying in the COT data. It is important to understand that COT data does not directly correlate to the price but there are times where it is more likely to do so like earlier this week. Whether or not this is a longer term shift, only time and further analysis of price action to come will tell. For the short term we are looking a bit extended to the upside based on a potential cycle up we have been running. Although I have not trade with only an upward directional bias, if this cycle was valid then it would have been completed today and as such the short term reversal trade down becomes more likely. Like with the EUR/USD, our levels are a bit limited. Officially we have one upper manipulation point and one lower listed level. For those of you who are members, there is one additional level that needs some further criteria to be satisfied in order to be valid. Please refer to the members video preview for a detailed breakdown of it.
Forex Market News For April 27th 2016
UK Prelim GDP q/q 4:30 AM Eastern: UK GDP has always been a very substantial market mover on the spike. In fact this hits the criteria of being what I term as a major news event as it has been capable of 40+ pip spikes with a .2 +/- deviation from the expected number. Over the last 7 or 8 releases we have seen a very predictable reversal of the initial spike, especially when the deviation is only .1 +/- from the expected number. Even still, .2 +/- deviations from the expected number are likely to be reversed after the substantial spike. While this is never a guarantee, it has been better than 90% accurate historically. Additionally it is important to remember that these comments leave out the exact timing of an entry which adds far more complexity to catching the reversal of the spike for any with that intention. This release is expected at .4%
US FOMC Statement & Interest Rate Decision 2:00 PM Eastern: I would not be surprised if further dovish comments come from the Fed which causes further weakening in the USD when people finally realize we are all on the same sinking ship. Obviously I would be closing out any and all positions ahead of the release and will not be trading after as it is well past our official trading hours per our trading plan.
-Sterling