Pound Makes First Push Up? October 30th 2015 FX Market Analysis
EUR/USD Not Showing Much Sign Of Life
The Euro had another trade setup today. The level in question was a newly created level during the day. If you looked at yesterday's market analysis you would have seen only one upper manipulation point from which I would have considered a short. As the daily market commentaries on the front of the site are text based, they contain only a small fraction of what is in the 20 minute members daily market preview video. As such, there are certain aspects that I cannot cover in the daily written commentary. One of those subjects was the creation of a new level. When we have that much space in between the price and our first level it is possible that we will see a new level form that satisfies the criteria we detail in the forex trading course videos. That is exactly what happened yesterday and that was followed by a stop run setup to go short during the New York trading session. The result of this trade was a -10 pip loss as the market went pretty much sideways after entry. 
For today I will still keep an open bias. The move down on Wednesday was news based and therefore not a valid first push down, and the move up today was not large enough to be considered the start of a cycle. As a result, we will continue to look for any valid stop run of a listed manipulation point. When you are day trading short term momentum in the forex market it is often best to keep your directional bias open unless the current market trend (cycle) clearly states otherwise.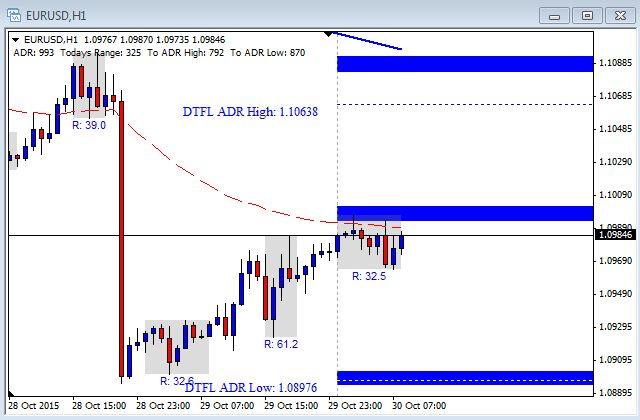 Questionable First Push Up On The GBP/USD
As the title states I will be looking for the second push to the upside on the GBP/USD today. I do have some serious reservations about trading this current market cycle given the strong directional bias we have seen to the downside. I talk many times about the benefit of mechanical forex day trading strategies as they take much of the emotion out of trading decisions. With that being said, one of the downsides to making certain aspects of a trading system mechanical is when it goes against current market bias. We have specific rules for what we call a valid market cycle and the bottom line is today's move up satisfies that criteria and thus that is what we will be looking for. 
Our protection in this situation is the same as every other day. Entries do not come from market cycle, they come from a valid stop run of a listed manipulation point. Therefore, our last 'trade filter' is needing to get a valid confirmation entry before a long trade setup becomes valid. Many times when cycle is not going to hold the market will simply blow through the listed manipulation points and not validate an entry which serves as a final protection.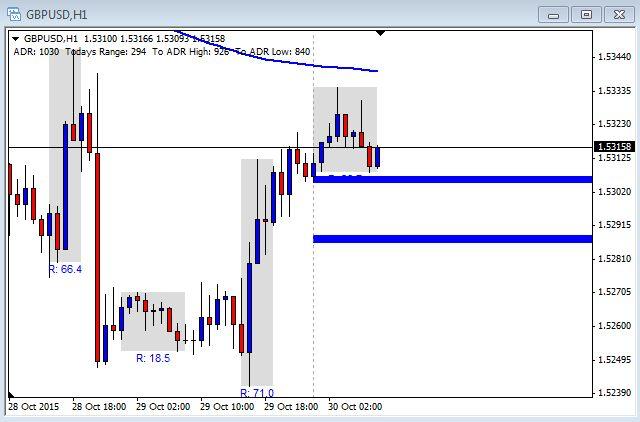 Forex News For October 30th 2015
CAD GDP m/m 8:30 AM Eastern: This is a big market mover if your trading any pair that involves the CAD. While it is capable of a 15+ pip spike with ease it very often will reverse the spike even on a quite large deviation from the expected number. This month .1% is the expected number.
US Data 8:30 AM Eastern: We have PCE, Employment Cost Index, Personal Income, and Personal Spending. If you look at historical price action, the market has had very mixed movement with this package of news. It is capable of spiking the market 15+ pips and therefore I will not carry a trade into this news.
-Sterling
Want to learn the bank trading strategy, join our weekly live training room, talk to members in our forum, and have access to lifetime support? Learn more here