Pound Remains Bullish – Daily Market Forecast 4/26/2016
EUR/USD Cycle Hanging By A Thread
The EUR/USD cycle is hanging by a thread. Today we retraced roughly 65% of the previous move down. At this point I will still be looking for the third push to the downside but a break above yesterday's high would keep me out of the market. At this point the listed upper point is not officially valid. I would need to see the market push down to the 1.1250 level before I could take a stop run short from yesterday's high. If we create a stop run of the upper level before first pushing down, the stop run would not be valid. To reiterate, any push higher would mean the cycle is broken and we will go back to an open directional bias the following day.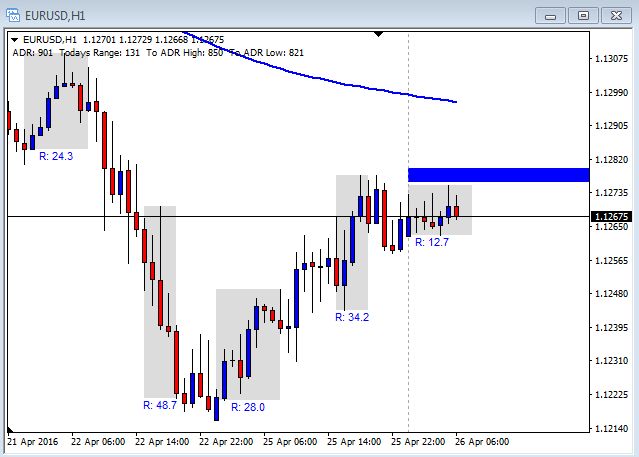 Strength Still Holds For Pound
On Monday I mentioned the COT buying we are seeing. This is the first time in a very long time that buying pressure is coming back for the Pound. With that being said I still have an open directional bias for today as we have no valid cycle. In regards to the DTFL forex trading strategy, its important to remember that just because the market is moving in one direction or the other it doesn't mean we have a valid cycle according to our rules. With that point in mind, even if the COT data continues to show buying pressure that doesn't mean the market will go straight up. Like always some retracement will be seen. To catch any retracement down we have only one upper manipulation point to trade from. When I was going through the members daily market preview video today, we were going through lower manipulation points. In the end I decided not to have a lower level as nothing stood our as a high liquidity point. I would much rather have no trade setups vs taking a bad trade setup.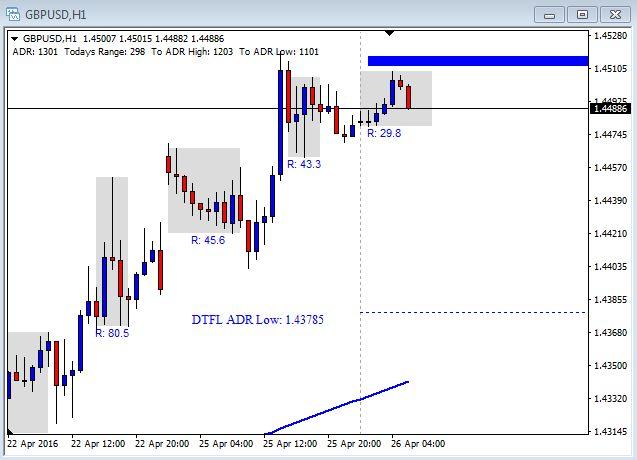 Forex Market News For April 26th 2016
We have no scheduled data that I would look to avoid tomorrow.
-Sterling
Want to learn the bank trading strategy, join our live training room, access live member chat, as well as lifetime support? Join Us Here