Risk Aversion Bringing US Dollar Strength – Forex Analysis 1/19/16
Another Exhaustion Reversal On EUR/USD
One of the things I talked about in last week Friday's forex analysis was the exhaustion reversal type moved that occurred the day prior. As I mentioned in that commentary, this type of move makes the probability of further downside likely the following day. As you can see, not only did the market not go down but it also made another very aggressive exhaustion reversal type move the following day. This brings out a key point which is entry criteria. Even if we have a bias the following day we still must see a valid stop run from a high probability manipulation point to validate an entry. In this case, we never had a valid stop run short to get us into the market and therefore it resulted in a no trade. We did however have a valid reversal trade during the NY session after we had a stop run of the significant upper manipulation point. This result of this trade was split between those who hit a full take profit and those who got stopped out at break even when it made one last pullback. I personally was not in this trade as I took the day off trading.
For today, although I do favor further downside in the EUR/USD we do not have a market cycle bias and therefore we will continue to trade the manipulation points on both sides of the price. For any members, be sure to watch today's daily market preview video for some further details on a backside continuation trade and what point I would consider it from.
Want to learn the bank trading strategy, join our live training room, access live member chat, as well as lifetime support? Join Us Here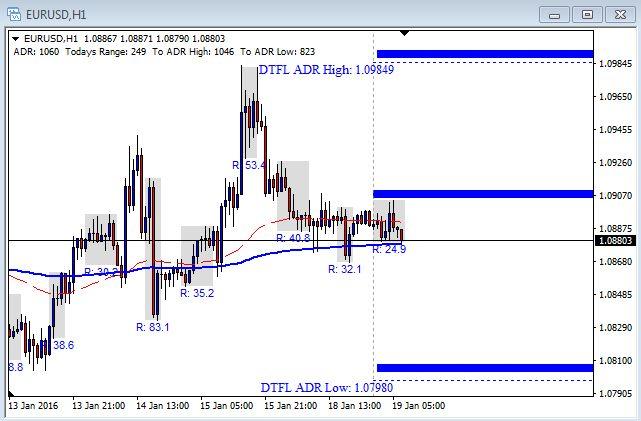 GBP/USD Continues Lower
Overall I have very little to say about the Pound. Looking at the COT data (Commitment of Traders) the selling pressure is still very strong with no clear sign of letting up. With that being said COT is not really a "leading indicator" for lack of a better word. For today I'm treating the GBP/USD as though we have a first push to the downside and I'm looking for the second. Today's move was close to being a second push but it was a bit shy of hitting our short term market trend criteria.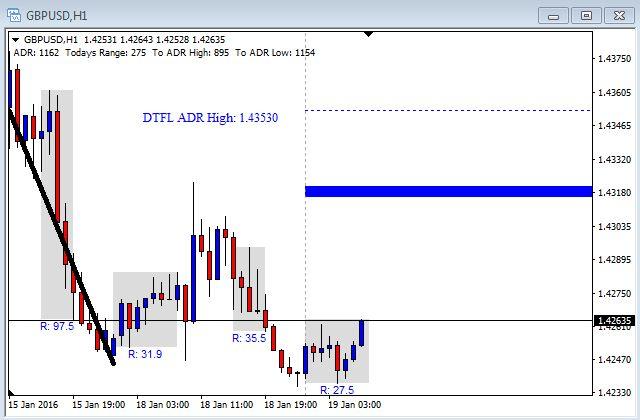 Forex News For January 19th 2016
UK CPI y/y 4:30 AM Eastern: UK CPI is a big market mover that tends to not only have a good spike but also has a fairly consistent follow though after the spike as well. Be careful chasing negative data down on the Pound today. Many times when the market is over extended and then news compounds the move, they use it to trap traders and drive price back the opposite direction. This month CPI y/y is expected at .1%
EU German Zew 5:00 AM Eastern: Historically this has been a market mover in the past but for the time being I would have no problem carrying a EUR/USD trade into this news. As news does, when this comes back into focus we may move it back on the list of news events we would not carry a trade into.
-Sterling