Risk Aversion Still Holding – Forex Commentary 1/6/16
Euro Continues Plunge
The EUR/USD takes another major plunge today. The fact is the Euro is trash and is a failed experiment with a massive immigration problem looming. The fact is nothing looks good in the Eurozone and from a fundamental perspective there seems to be very little reason for any reprieve. Although I do feel the continued push down is the higher probability today, there is no current market cycle based on our criteria which keeps our cycle bias open today. At this point we have two upper manipulation points from which a stop run short would be valid. Additionally, because we have broken into fresh territory we have only one lower manipulation point from which a long setup could be considered. If we were to break this point it does still leave the option open for a short setup. We would need to see a stop run on the backside of the breakout point for this to occur.
Want to learn the bank trading strategy, join our live training room, access live member chat, as well as lifetime support? Join Us Here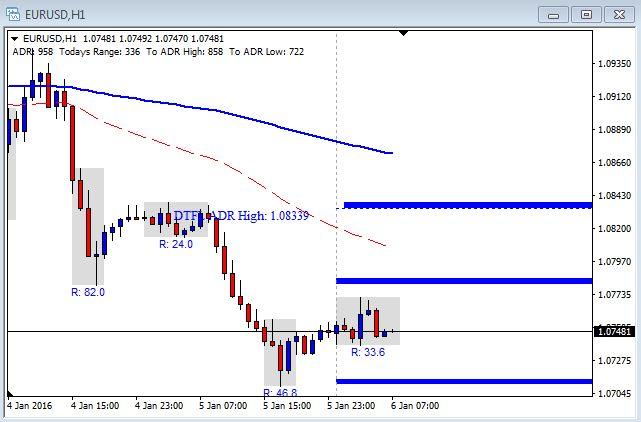 Pound Approaching Yearly Lows
The Pound is approaching a major level. 1.4565 is the absolute low from April 13th of 2015 and is fast approaching. What's interesting about the Dollar strength we are seeing is the fact that these levels have only been approached previously during serious risk aversion. At this point I feel like once things really begin to fall apart and true risk aversion hits we could see a massive push towards Dollar strength. To be honest I'm very torn as to what will happen when this occurs. For now at least US Dollar strength has still been very clearly linked with any signs of risk aversion and that has been happening recently.
At this point I only have one upper manipulation point and one lower point from which I would consider a trade from. The only other exception would be a stop run of the 2015 lows. Should we get a strong surge into this level I would be happy to add that as a lower level and take a stop run long from it.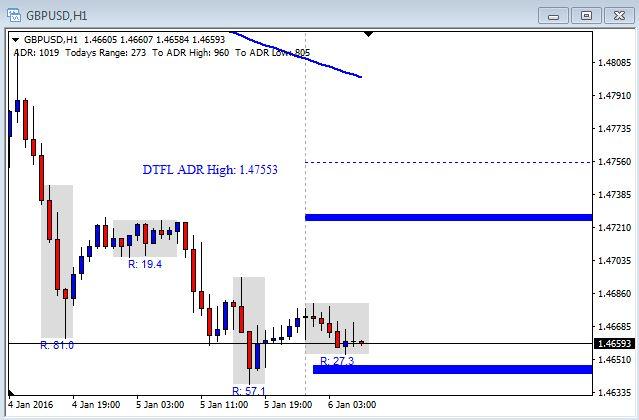 Forex News For January 6th 2015
UK Services PMI 4:30 AM Eastern: Services PMI has a very poor history of following through in the direction of the news. Very often the initial spike is a trap move, especially when there is an over reaction to an otherwise normal deviation from the expected number. For this month, 55.6 is the expected number. 
US ADP Employment Change 8:15 AM Eastern: ADP has been a very tame news event historically. From time to time you will get a sizeable spike but then a few months later the news tends to die out. Right now we are seeing the market react to ADR and therefore seeing larger moves than normal. Last month was a very strange move with the market pushing in the direction of the news only to reverse on the actual release. The USD/JPY had the 'cleanest' move as it just push in the direction of the news and continued for the next few hours. 199 is the expected number this month.
US ISM Non-Manufacturing 10:00 AM Eastern: ISM has had consistent reaction in the market lately. This is one piece of data that has had solid spike as well as consistent follow through in the direction of the release. For this month 56 is the expected number.
-Sterling