Trend Continuation Confirmation Entry GBP/JPY 27/05/2011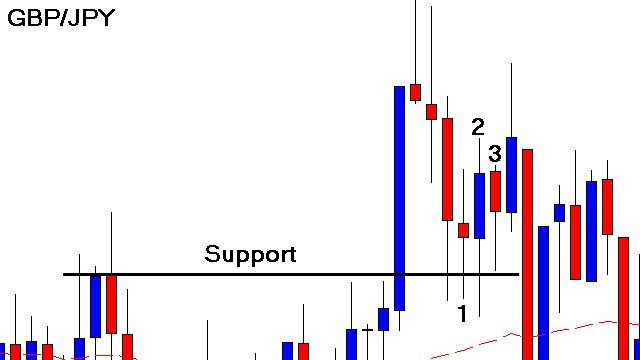 First I want to apologize for not doing any recent trade updates for the last week. I've been quite busy over the last week, however all is normal now and the trade updates will continue (3 to 5 of them a week). We took 3 trades last Friday in the live day trading room, with the first trade being a nice short on the USD/CHF for +10 pips and the next was break even. The last trade was turning out to be a nice trade but then we got hit by a freak move on the home sales number from Friday.
If you look back at that report you will see that is never moved the market more than 10 pips in the last 2 years….however it just happened to move the GBP/JPY down quite a bit today which caused us to take a -20 pip hit. This trade was about +15 pips in profit when the news came out. I didn't really worry about that news because as I said it hasn't moved the market more than 10 pips in 2 years, and therefore this move was WAY out of the normal price action following this forex news release. Let's break this trade down.
As you can see the GBP/JPY was working up nicely and broke through the previous resistance, which then became support after the push up. You can see that candle #1 touched that support and then closed above it, therefore giving us a nice reversal candle off of support which is the first candle in the 3 candle confirmation entry. The next candle in the confirmation entry is what we call the confirmation candle….it confirms that not only is the market stalling but it is indeed going to reverse. In order for candle #2 to be a confirmation candle it must close above the body of the reversal candlestick. As you can see from the chart it very clearly did.
After those candles closed we then knew the direction we wanted to entry which was long. For this day trading strategy we wait for the third candle to pullback into the body of the reversal candle, and this is where we take the entry long. As you can see the market moved up in our favor nicely, but then as I mentioned before a freak move off of a normally un-tradeable forex news release caused the GBP/JPY to switch direction and stop us out for -20 pips. Overall for the day we therefore ended up -10 pips total. See you all tomorrow after the NY session!