USDX Remains Strong Likely To Test Highs March 2, 2015
USD More Likely To Gain As World Faces Lack Of Real Recovery
IMPORTANT: We were asked to write a chapter in a book for Trading Pub. The book is titled "6 Simple Strategies for Trading Forex" and you can find our chapter on pages 61-72. You can Click Here To Download It For Free. If your looking to learn more about the bank trading strategy I would highly recommend checking out our chapter on pages 61-72.
One of these days the powers that be will have to face that not only is there no real recovery but the world as a whole is still slowing dramatically.
"When things get bad you just have to lie" were the now famous words of Jean Claude Junker from the European Commission. However we should know that this sort of trying to make the people believe the illusion as we watch things crumble around us has been the way governments have worked for longer than we are willing to admit. The good thing is there are plenty of ways to determine that they are not telling us the truth. One of the first thing they do is start cooking the books to make banks, corporations even central banks to make it look as they are solvent. They are not. Even the IMF was facing insolvency before the crisis began which gave them an opportunity to "save" European countries and start digging out of the hole they are in. Having said that there are ways through certain data to read between the lines. Everybody has known for many years how China cooks its data. Well we found out a few years back how one provincial governor would get a more accurate figure of economic growth using the electricity consumption in his province. Put simply the more power used meant people were creating more, spending more ect. leaning toward more economic growth. When electricity consumption went down the economy was shrinking. This makes much more sense than using prostitution and cocaine use to add to GDP figures to make the farce look better correct?
Well here lies the rub. The US is supposedly growing which the majority of Americans don,t see or feel. Europe is on the brink of recovery and Asia is supposedly growing enough to keep the world afloat until things pick up in the west. Well some of that is true other than the fact that we have a major problem if that is to be believed. Recall the Chinese electricity scenario and keep in mind there is another commodity basket that tells just how the world is doing in terms of growth. The world needs commodities to grow its as simple as that correct? Well why is the Baltic Dry Index at all time lows if anybody is recovering at any substantial pace? The answer is there is no growth. They are ALL cooking the books to make us think there is. Ok, well, not all since there are countries still growing in Asia however they are doing so on debt just like the west did and once the ball drops this growth evaporates.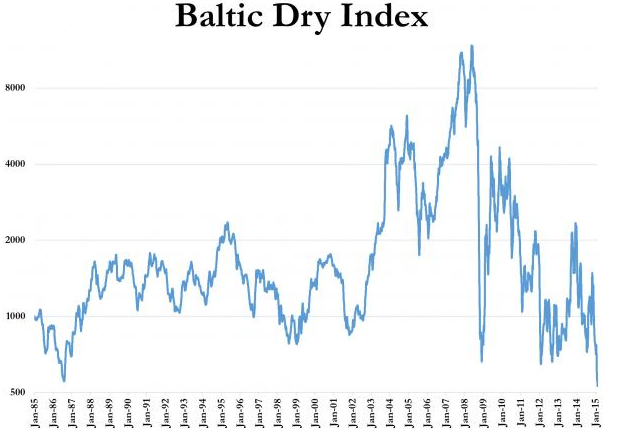 EUR/USD Gap Down To Start March
Its more likely that the gap down on the EUR/USD being due to the star of the Greek people getting rather angry at the new government and starting to protest over the weekend so as I have said before this Greek dilemma is far from over and I have to agree that the end game will be a Greek exit form the Euro. There really is not much choice but at this point it seems like the Greek people want to have their cake and eat it too.
I wont have a bias on this pair today but will be looking for this conviction to the downside to hold during the London session in order to take the short from the 1.1184 level. The only way I will consider a long is if they pull back above Fridays lows and show a set up long and show they wont let it drop below during London.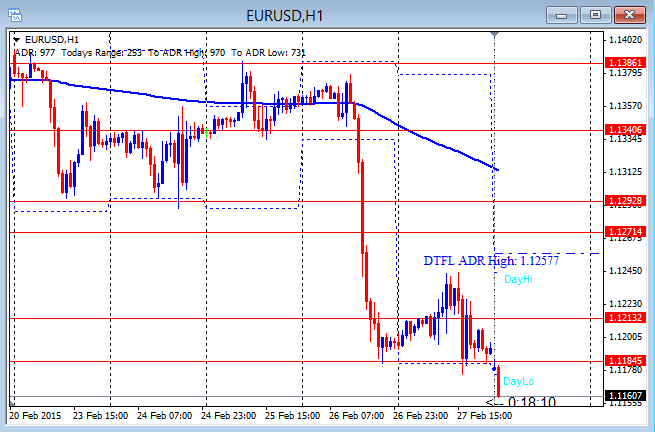 GBP/USD Gap On Early USD Strength As Well
The GBP/USD was slightly stronger last week but still showing the same weakness gap and push this morning. The tell will be if it can break the lows from Friday to see if they will be willing to push lower today. I have my doubts so will be open for the long at 1.5383 but if the higher level holds as the Asian lows I will consider it as well during the London session. Otherwise I will look for the same conviction during London to take a potential backside entry short preferably from one of those levels. If they hold and push deeper in the range to the upside then I will wait for the highs at 1.5449.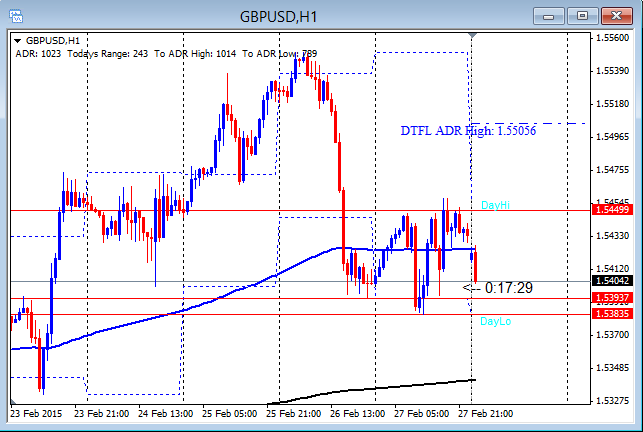 EUR/JPY Weak But May Run Up With USD/JPY
I will be more open on this pair but if they run the whole day on USD strength then this pair isnt likely to make a decent move as any USD strength against the Yen will at least hold this pair up unless the Euro gets much more weakness across the board. I will be open here as wel looking to trade the 134.14 for a short or 133.51 for the long.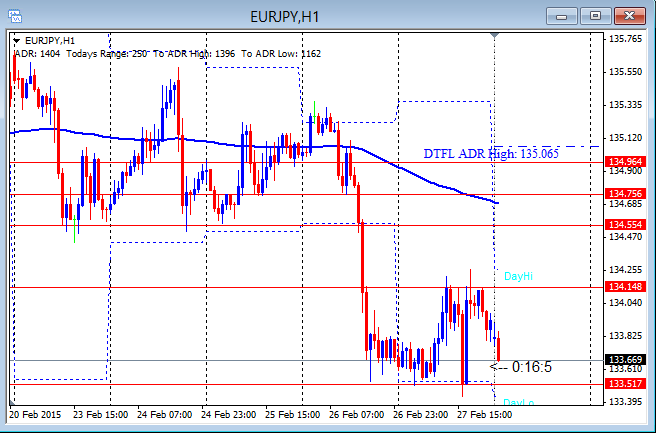 Forex News Today
The calendar is busy starting with housing data from the UK. I dont expect much from Nationwide HPI unless it misses big since expectations are for a small drop yearly but flat on the monthly report. Later there is Manufacturing PMI from Spain, Italy, France, Germany and the Euro Zone. With most above the 50 expansion level and Italy expected to get there as long as these are as expected it should be good for the Euro but I wouldnt try and put a finger on how much. If they are concerned about the political scene in Europe more (which they should be) than its more likely they use the better data to run stops and continue a push down. However if its a big upside surprise than its more possible of an upside sustained push. The UK also has Manufacturing PMI data expected to rise as well but baring a big miss I dont expect much from it. A bit later is Euro Zone CPI data as well and this could be the mover on a disappointment but may also be over looked since this is the month the ECB starts its QE program.
The US has Personal Spending and ISM Manufacturing PMI data. Usually personal spending is a non mover but in an economy dependent on people spending money on crap they dont need in order to recover its become much more important these days. Its expected to be better than last print but still below zero. If it does bump above zero than the USD strength should continue but if the PMI data disappoints a bit later they may just off set each other.
Asian session traders tomorrow have the RBA Interest Rate decision expected to cut to 2% from 2.25%. I think they will do it since they have been talking about it a bit but keep in mind this is the central bank who has thrown the most surprises out there in the last several years. It would be best to be in a position well before the news and have the stop to break even and expect some slippage if it goes against you.
Happy trading
Chad
MEMBERSHIP SPECIAL – CHECK OUT THE CURRENT DISCOUNT ON OUR FOREX COURSE AND LIFETIME MEMBERSHIP…SEE IT HERE
If you have questions about joining Day Trading Forex Live and becoming an active member please feel free to contact Robin Haywood. He is a current member and has volunteered to answer any questions to give you an idea of what the service involves and support we provide. You can email him at robindtfl@gmail.com to set up a time for a conversation over the phone if you like or call his US phone line at 702-560-8552 or Skype at RobinHaywood
Do You Enjoy The Daily Forex Commentary? Please Click The Like Buttons, Tweet It, and Google + It Below