- – - – - – - – - – - – - – - – - – - – - – - – - – - – - – - – - – - – - – - – - – - – - – - – - – - – - – - – - – - – - — – - – - – - – - – - – - – - -
Massive 2013 Spring Sale ~ One-Time Payment of $397 For Lifetime Access & Support *LIMITED TIME OFFER*
Discover The Secret Trading Strategies Used by the Mega-Banks
Join Over 800+ Like Minded Forex Traders In Our Live Forex Training Community
~ Over the past 3 years our forex trading course & live forex room has helped numerous traders learn the actual trading strategies and techniques mega-banks use to move the market. Because these mega banks drive such massive sums of money they leave a figurative "foot print" in the sand that we as retail traders can learn to follow.
~ 10 banks control over 75% of the daily volume in the FX market. Therefore if we know what position the banks are taking, we will know the next direction in the market with a much higher degree of certainty. This is the basis for the forex bank trading course and live forex training room.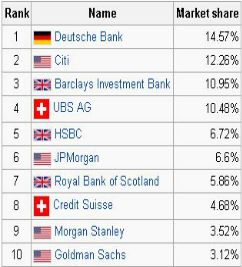 PLEASE WATCH FOR MORE INFORMATION:
Learn To Track The Banks
I'm sure every trader reading this has tried every price pattern, candle pattern, indicator, EA, ect. What has been the result? The bottom line is every forex trading strategy out there tries to apply rules to a market that the banks control, when we should all really be learning how to track bank trading activity. Our forex course provides a look into how the banks trade, as well as actual trading strategies used by the banks.
10 bank control over 75% of the volume in the forex market. It is a well know fact that they drive the short term trends in the forex market. The great part about their trading activity is that it never changes with time. Because they move such massive amounts of money they must first accumulate a position before allowing the price to move. This clearly identifiable time in the market allows us to enter with the banks. They have a forex trading strategy, and it is THEIR strategy we must learn to profit in the forex market.
_______________________________________________________________________________________________________________________________________________
What Our Members Are Saying
_______________________________________________________________________________________________________________________________________________
"And it's been a while since I mentioned how unbelievably awesome your service is. I learned more about trading in the past 6 months from you guys than I've learned in the previous 15 years combined, and surprisingly, I've even be able to apply some of the principles/discipline to managing my ordinary stock portfolio. The $400 that I paid you guys turned out to be a much better investment than the $60,000 that I paid for grad school."

-Leo

"Thank you for the Forex Bank trading course – it is like finding the "Rosetta stone" of Forex!"

-Maria
"I just wanted to let you guys know that you are doing an outstanding job. I have taken your theory and strategy on (M & W formations, trap moves, stop runs and market timing) and every time I have had the chance to trade I have made money. I cannot believe how lucky I am to have stumbled upon you guys. I too like many others have invested lots of time and money trying other techniques of forex trading and have been overall unsuccessful. You guys however have shed a completely different light onto the subject and you're right onto it and we are all fortunate enough to be a part of it. Due work and family commitments I haven't had a lot of time to be a part of the live trading room but you have set up the members area website very well and it enables us all to catch up. Keep up the good work and thank you. We are forever grateful to both of you."

-Herc
"Chad/Sterling, I've been struggling for months to understand how the market moves, despite knowing about market maker manipulation, and, using proprietary software to track their activity. Since I joined day trading live, I've felt much more confident in what I'm doing, best of all I'm starting to really see how I can profit from this business, and what I need to do to make it happen. This has come as a massive relief to me whilst going through a very steep learning curve, so I wanted to say thank you for the forum and all your support, I feel it's having a positive impact on my trading."

-Alex
"I have been trading Forex for two years, at first I tried to trade on my own and found that I didn't have the necessary skills to make money. I started looking around for a mentor/teacher. I attended a free trial with Sterling and Chad and learned some of the basics. I left Day Trading Forex Live when there emphasis changed from live trading to more of a teaching educational approach. I joined another trading room that actively traded every day. The service cost $250 per month. I was hoping that the traders in the room would provide ongoing training. This just didn't happen. I made my own trades using a system I just didn't understand. I was still not profitable and left the room. I continued to check back with Sterling and Chad and was very impressed with Smart Money Trading. Sterling and Chad had always talked about the banks and their influence on the daily trade flow. Fortunately I had a lifetime membership to Day Trading Forex Live. I plugged back in and started learning the Smart Money Trading System.What a difference! I now am able to identify where the banks are moving the market and when I have the best probability of taking a trade. I am no longer entering trades for the sake of being in a trade. I spend my time listening to Daily Market reviews and studying my charts to determine where the banks are most likely make the next move in the weekly cycle. If your looking for a system that really works and Instructors who care about you. I highly recommend Day Trading Forex Live."

-Jerry
_______________________________________________________________________________________________________________________________________________
What Our Members Receive
_______________________________________________________________________________________________________________________________________________
1.) Forex Bank Trading Course
Our advanced video training course is designed to teach you how to track the banks. Learning how the banks tend to move the forex market is the key to trading successfully. If you know the position they are accumulating, no further information is needed because they control all intra-day trend! Learning actual techniques used by the banks will give you the confidence to place trades knowing you have Smart Money behind you. All members receive lifetime access to all updates and continued forex training material.
2.) Live Forex Training Room
Twice a week, on Tuesday and Thursday we run 2 training sessions. The first is during the London session from 3-4AM EST. The NY session training is from 9-10AM EST. This training is yet another way we can assist traders in learning how to track banking activity. We are not a trade calling service. With that being said when there is a clear setup during our training session we do place trades. We understand that not all can attend these live sessions due to their personal schedule. Because of this we also record all live training sessions which allows members to view them at their convenience. Members receive lifetime access to our live forex training room.
3.) Nightly Video Review & Preview (Both NY & London Session)
Daily we review both the NY and London session. This allows you to see the trades that setup through out the previous trading day. In these daily training videos we completely breakdown each setup in an effort to ensure your success. Reading a forex course is a good start but to achieve success in the forex market you need to see real life application daily. Additionally I preview EXACTLY what I'm expecting to happen the following day including not only the expected direction, but also the high probability manipulation points I expect to trade from! Members receive lifetime access to our nightly reviews.
4.) Continued Weekly Training Articles For Members
Bi-weekly we will cover a topic in further depth and detail. Member questions prompt us to continue writing educational information to further enhance the learning experience. Members receive lifetime access to continued weekly updates.
5.) Live Trade Setups Community Forum
Our live forex forum allows for real-time discussion of forex trade setups. Additionally members can post past setups for feedback. This is a powerful learning tool and allows for the community feedback and assistance. Lifetime access to the forum is included for all members.
6.) Lifetime Member Email Support
Members will receive lifetime personal support from Chad and myself (Sterling Suhr). We have designed the members forum to cater to the educational process in every way. Email support is yet another way we provide daily assistance to our members, to help them through the learning process as fast as possible. All emails are generally answered within 12 hours or less.
Get Started Today!
Massive 2013 Spring Sale *LIMITED TIME OFFER*
One-Time Payment of $397 For Lifetime Access & Daily Member Support 
 

Those Who Join Our Community Receive Lifetime Access To Our:
Propitiatory Forex Bank Trading Course 

Live Forex Training Room

Nightly Video Training Review & Preview 

Private Member Forex Forum 

Lifetime Member Support & Lifetime Updates At No Additional Charge.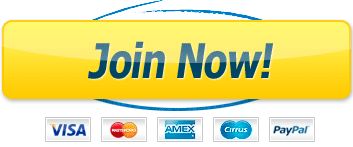 Best Regards,
Sterling & Chad
Want to know what the service is really like, and whether or not its for you? Contact one of our long time members and get real feedback. His name is Robin and he would be happy to talk to you via the email, phone, or skype listed below.
Email: robindtfl@gmail.com
Phone: (702) 560-8552
Skype: RobinHaywood