5 Essential Tools Every Forex Trader Needs! (And Where to Get Them)
Have you ever tried to complete a task and you didn't have the right tools for the job? While you may be able to finish the task, it will no doubt take you longer and be far more difficult. Trading tools are no different. In this article, we're going to break down 5 essential tools every forex trader needs. The fact is, learning to trade and becoming a successful investor requires you to treat trading like a business. And like any other business, there will be startup costs.
1.) Trading Computer
The first question you have to answer is whether or not you're looking for a laptop or desktop. My recommendation would be to go with a Desktop. A desktop will almost always give you more power for the same, and often far less money.
I'm not going to break down every possible feature or option that can be added to a computer. The 4 points covered below are just your major components for the required task of TRADING. In my opinion, everything else beyond this comes down more to preference.
Trading Computer Specifications: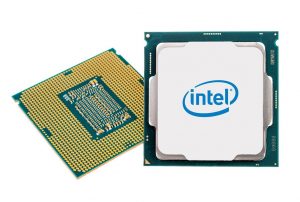 CPU: For the average retail investor I really like the Intel i7-8700K. This comes as a factory upgrade in the F-37GT Falcon Trading Computer. For only $38 over the base i7-7700K, you can upgrade to Intel's newer 8th generation processor. I highly recommend this as it is a 6-core processor which will be utilized for an application like NinjaTrader 8, TradeStation, and any other program that can use all the cores of a processor.

RAM: If you ever yell at your computer for being slow, it probably has something to do with the current RAM or lack thereof. Today's programs are utilizing as well as requiring more and more RAM to function properly. This is an area that I recommend a little bit of overkill. My personal trading computer has 32GB of DDR4 memory, and I would recommend 16GB as an absolute minimum.

Solid State Hard Drive: Without a doubt, I recommend the newer NVMe Solid State Hard Drives if you have the money. They are significantly faster than previous Solid State Hard Drives, but they are more expensive as well. Depending on the size of the hard drive you want, this alone can add a couple of hundred dollars to the price of the computer over a standard SSD.
As far as the size of the SSD, I wouldn't go any smaller than 500GB, and I  personally went with the 1TB Samsung NVMe M.2 SSD.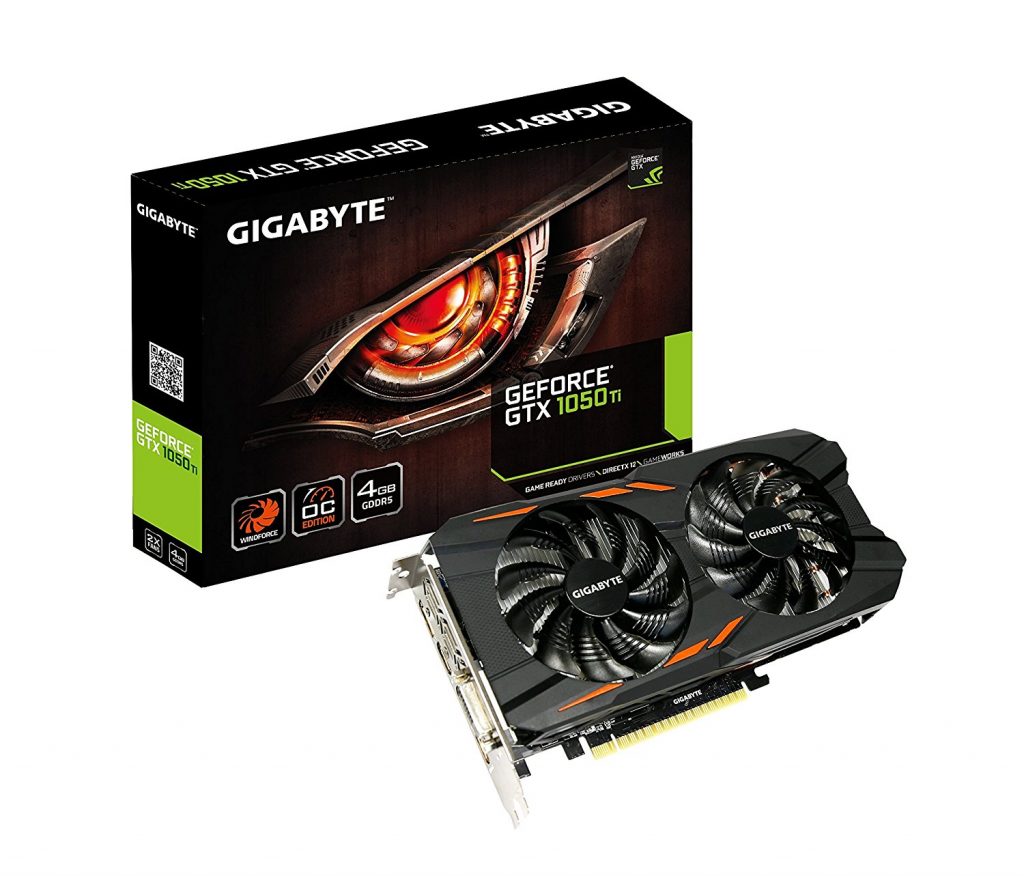 Graphics Card: This is another reason I would recommend contacting Falcon Trading Computers directly, as the graphics card that will work best, depends on your application. Questions like, how many screens do you want to run? What are you going to do with this computer outside of trading? What programs will you be running, and many more!
I went with the GigaByte GTX 1050 Ti. This card will do far more than I need but considering this is only $200 and other crappy cards are $50-$100; I felt like the upgrade was worth the price. For those of you who use your computer for other purposes such as gaming, this will also be up to the task!
To wrap this section up, as I've said many times before, I would highly recommend contacting Falcon Trading Computers and telling them your needs, as this will allow them to build the right computer for you. Remember to select Day Trading Forex Live during checkout (under 'who referred you') to receive an extra $100 off your computer. Or, if you like to pay more for the same thing then I would recommend checking out other companies specializing in 'Trading Computers.' 🙂
2.) Screens
NOTE: The video above is for the 38″ screen. I personally have the 34″ screens (they came out with the 38's a few months a year after I bought mine) but they only have a video for the 38″. The features are identical between both screens are identical.
The Dell 34″ Curved Widescreens give you maximum versatility for a reasonable price (for a widescreen that is, compared to normal screens they are expensive). Unlike most screens, these have a 21:9 aspect ratio. Comparatively, most screens are 16:9 which does NOT work as well with charts. The wider ratio allows you to see more of the chart without having to zoom so far out.
Additionally, these screens have multiple user layouts that allow you to turn one screen into as many as 6! In total, Dell has 19 different factory layouts, as well as the ability to customize any layout you like! I have 2 of these 34″ monitors, and I typically run mine as a simple split down the middle as selected in the picture below. This essentially gives me 4 normal sized screens.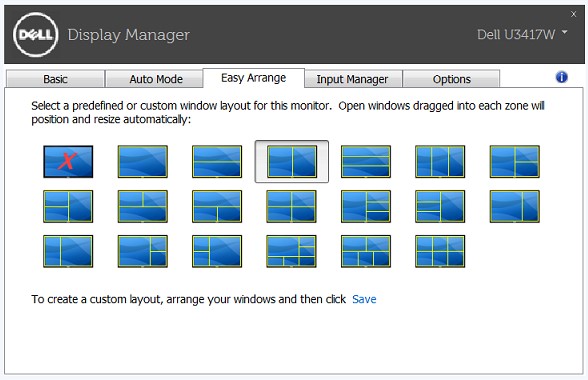 These screens also allow you to run 2 computers on the same screen. I'm not sure why you'd need to do that, but it's a pretty cool feature! Finally, like many of the newer screens, they come with something called ComfortView. This reduces blue light emission dramatically! If you don't know why this is important, make it a google search project the next time you're bored. Later in this article, I'll be sharing another tip that reduces 90% of the blue light coming off your electronics for only $25.
3.) Computer Desk
Let me start by saying, I never thought I could fall in love with a desk! If you're going to trade for a living, then you need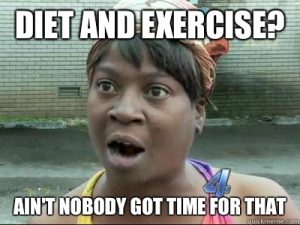 to be comfortable and more importantly healthy. It's not a new revelation to say that sitting in front of a computer all day can be bad for your health. As traders, it can be difficult to get enough movement during the day, which is one of the main reasons I recommend a standing desk.
On the other hand, no one wants to stand all day every day, but having the option to go between sitting and standing is key. While there are a few different options out there, the UPLIFT standing desk from The Human Solution is the best option for the money in my opinion. I've owned mine for a few years now, and I just wish I would have bought it sooner! You'll find a ton of different options so I would encourage you to go through their entire site. I have provided a link below to the exact desk I bought, as well as the exact specs I had it built to.
UPLIFT Standing Desk 1″ Bamboo Top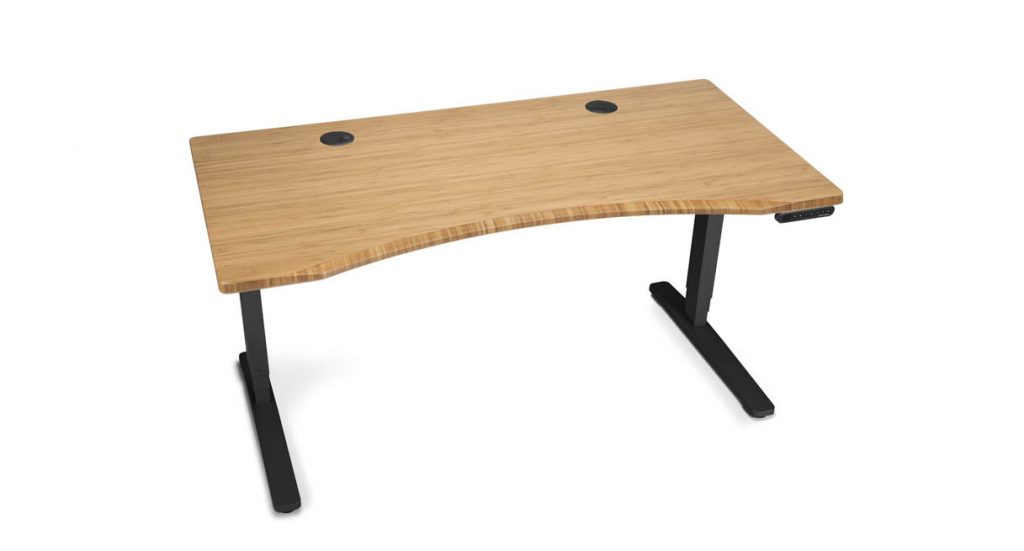 I selected the following options for my desk: Curved front edge, 80″ long X 30″ wide, Advanced Digital Memory Keypad, Standing Mat & Motion Board (Free right now), Advanced Wire Management Kit, Rolling Casters, CPU holder, Half Circle Desk Drawer. The total is around $900 for a desk similar to this. Most of you will order a 60″ or 72″ desk which will drop the price $100-$200 from the cost above.
One point I want to make is that since I bought my desk a few years ago, they quit making the 80″ long desk in a curved version. You can get the 72″ with a front curve, but if you want the 80″, it has to have a square front. You might try calling them if you really want the 80″ curved front desk.
4.) Trading Accessories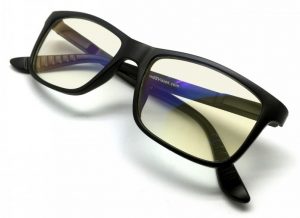 Blue Light Glasses: Artificial blue light, especially in the late afternoon and evening has some nasty side effects. It can disrupt your sleep by affecting your bodies ability to produce melatonin (sleep hormone). It can also cause increased eye strain, dry or irritated eyes, increase your risk of certain types of cancer, increase your risk of heart disease, diabetes, as well as obesity. Increased exposure to blue light has also been linked to depression and may even contribute to macular degeneration.
Earlier I discussed a $25 option that would reduce blue light by up to 90%. While there are many places from which you can buy glasses like these (Amazon has many styles as well), www.JandSVision.com is where I decided to purchase mine from. As an additional tip, if you have an iPhone you can put it in 'night shift' mode. This will dramatically reduce the amount of blue light you see during the day.
Real Time Audio Squawk News: For the average retail trader, there are only two choices. The first is www.Talking-Forex.com, and www.Ransquawk.com would be the second, more expensive option. My recommendation would be to go with Talking Forex as it is only $40 a month at the current exchange rate. Ransquawk, on the other hand, is roughly $150 a month. What most people don't know is both companies have the same ownership. Therefore, I would recommend contacting Ransquawk and having them walk you through both products. Just like with buying a computer, talking to a specialist, and telling them your needs will ensure you get the service that fits YOU best!
Ergonomic Mouse & Keyboard: When you think about what you'll have to overcome to be a successful trader, physical injury probably not even on the list. I first started trading when I was 17, now 13 years later I realize the importance of protecting yourself from injury. A few years ago I started to have a pain in my right wrist (I'm sure I'll get some jokes about that lol). What I realized is that years of holding onto a mouse was starting to hurt. The solution was simple and cheap.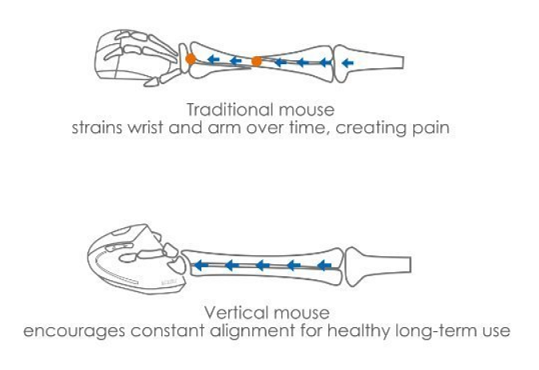 I went to Amazon and looked for an ergonomic mouse that would eliminate this constant arm/wrist stress. What I found was a $15 solution to the problem that works great! The Anker Ergonomic Wireless mouse is what I bought, but there are many other options out there if you'd like to choose something different. Remember what your grama told you, "an ounce of prevention is worth a pound of cure." The point is, even if you don't feel like this is a problem now, it could be in the future. Therefore, eliminating the stress now will prevent or reduce the odds of a problem in the future. Below is a link to the exact one I bought.
The same is true for your keyboard. I just use a standard keyboard with an ergonomic wrist pad in front. I bought about 10 trying to find the perfect one, and this was the setup that worked best for me.
5.) Get An Education & COMMIT to it!
For the first few years of my trading career, I had almost every family member and friend tell me to give up this "pipe dream" and "get a real job." I had people tell me this for years, but I knew trading was what I wanted to do for a living and I was determined NOT to give up! With that being said, after 2+ years of failing, I realized something had to change. I was about 20 years old and I had been doing the same thing for the last 2 years while expecting different results (the definition of insanity). It was around this time that I found my mentor, a guy name Tim Swanson.
Tim ran the Forex Diamonds room which was a news trading service owned by Forex Peace Army (one of the largest forex websites in the world). I eventually went on to run that room for a short period before starting DTFL, but that's another story for another time. While I do not trade the strategies he taught (he traded news and trendlines), what he taught me was FAR MORE valuable than a strategy! What he taught me is the true holy grail of forex trading! Things like your reward to risk ratios, discipline, patience, the ability to follow a plan, how to make a plan, proper SL placement, etc.
Had I not gotten an education when I did, where would I be today? Would I have gone to school to get a "real job?" Would I be struggling to make ends meet? The best case scenario is I would have eventually learned the things he taught me after a few more years of struggling. Either way, the few thousand dollars I paid for an education has literally returned to me 1,000's of times the initial cost.
So what I recommend to you and anyone else still learning how to trade, is to find an education service that meets the two following criteria. This will eliminate 98% of the crap and leave you with only a few options. If however, you're still looking for '$79 EA's' that 'make money while you sleep' then I cannot help you. If you think you can learn to trade in a week or two, then you haven't had enough reality yet, and you need a few more months or years of pain. But for those of you who know trading is difficult, and you're ready to commit to learning, these two points will get you started in the right direction.
1.) Track Record – While I don't think an educator owes you access to their entire financial standing, I do believe that they should prove profitability in some way. At DTFL, we do this through our Daily Market Previews, and any member can verify the trades and the result of those trades. All Daily Market Preview videos are time stamped on Youtube the night before with the levels we will be trading from the following day. When you combine a pre-selected level with a mechanical entry technique, you know for certain whether there was a valid trade, and more importantly, what the result was. If an educator fails to provide this, you have to ask why, and there is only 1 answer to that question.
2.) Reviews – The fact is, results can be faked! What most people don't know is that you can even produce fake results through Myfxbook! That is why an education service needs to satisfy BOTH of these criteria! If a company does produce fake results, you'll then see negative reviews. Can you eliminate all the scams, no! But with a little common sense (if it's too good to be true it ALWAYS is in Forex) and verifying both of these two points, you can avoid 95% of them!
The second aspect of point #5 in this article is commitment! Below is an email I got from a member earlier this month. He talked about his results and how he's turning a profit but did you see what it took to get there? If you'll notice, in the second sentence he says he's been a member for 'approximately 6 months.' If he's been a member for 6 months and he's turning a profit, then how long did it take him to learn to implement the strategy? I didn't ask so this is just a guess, but reasonably you can conclude 2-3 months. If the individual who wrote this email is reading the article, feel free to comment below with the correct time if it differs from what I just stated 🙂

If the truth were told, most people reading this article could not say they've fully committed to 1 trading strategy for at least 3 months.
When I say commit to one strategy that means doing nothing else but trying to implement that 1 strategy alone! Committing means writing out a detailed trading plan, taking only perfect entries (according to the rules of the strategy), and using a proper risk per trade. If you've never done this, then it's time to find a forex trading strategy that satisfies the 2 criteria I listed above (good reviews & good results), and then stick to it!!!
Conclusion
If I had to sum up the gist of this article into one recommendation, it would be to treat your trading like you, would any other business. Like any other business, there are costs associated with trading. Fortunately, many of these costs can be mitigated in the beginning. As an example, while I do recommend getting a dedicated trading computer eventually, more than likely your current computer will work just fine to get you started!
Likewise, your current computer screen/s and desk will more than likely be acceptable as well. If you can afford to drop $5,000 up front, then you can get setup with everything listed above immediately. If you cannot, then look to buy 1 thing at a time and set out a written schedule to do so.
The only thing on that list that you really cannot or at the very least should not wait on, is getting a trading education. Even if you can learn to trade on your own, what is the cost of the 2-3 additional years it will take to learn? Buckle down, find a trading strategy you believe in (maybe it is our strategy, and maybe it is someone else), and commit for at least 3 months!
Have a Question or Comment about today's lesson? Please leave it in a comment below, or you can send us an email.
Bank Trading Course: Do you frequently get stopped out, only to see the market trend in your direction? Stop trading like the masses and start trading like Smart Money. Learn to track and thus trade with the mega-banks. Check out our Advanced Bank Trading Course, and community of like-minded traders by Clicking Here.