Chad Calls It Again – Almost To The Pip
Those of you that read Chad's Daily Commentary everyday would know that he has those days where he calls the levels as well as reversal almost to the very pip! And this is all done in advance before the fact! Looking at the EURUSD Chart posted by Chad we see he marked the 1.35579 area (give or take a few pips) as a potential level of interest. That level came into play early during the New York session open. Price confirmed nicely with a double bottom "W" formation with a nice confirmation entry. If you played it right you could be at BE or +20 at this current moment, running a risk free trade with some potential movement to the upside for a +40 trade gain.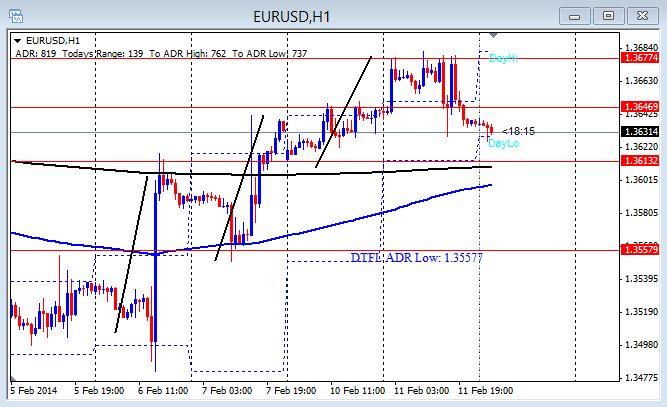 It is always our first priority to protect capital, while profiting from the trade as our second goal!