Day Trading Forex Live Member Interview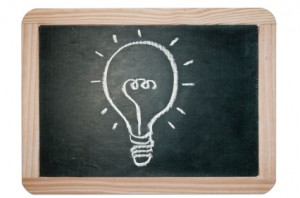 We can always state with the confidence that our Day Trading Forex Live members are our best advertisers. Their experience at DTFL speaks for itself! We go that extra mile, building a personal relation with our members. Countless members have rated our support better than courses that cost over $10000. Now that is something to be proud of.
We decided to interview a member so he can share his experience and results with everybody who might want to know what it's like on the inside. We asked the member a series of questions related to the life time membership course. Lets take a look at at what our member had to say.
A Member Gives His  Honest Feedback
How long have you been a member of the DTFL course and how did you hear from them?
I have been a member since July 2013 and I found the course searching for Forex videos on YouTube.
What made you decide to join the course?
I came across the video that Sterling did about bank manipulation. This caught my attention because I was always told that Forex was too large to be manipulated. The video just made a lot of sense to me and was an eye opener. I then went to the site and was impressed by the amount of information that was available for free. This was completely different from all the other paid service sites that I had seen. After looking at the free content for about 60 days I decided to join.
What was your experience prior to joining DTFL?
I was only trading part time prior to DTFL with mediocre results, some winning months, some losing but ultimately not making very much money. When I decided that I was going to begin trading full time I started looking into finding a service or trading community. I knew that if I did not find a better way to trade, I would not make enough money to replace the income I was making with my previous employer.
How do you rate the overall support offered with the Forex course?
Well above what I expected. That was another reason why I decided to join. I was impressed with the time Chad and Sterling took to answer my emails even though I wasn't yet a member
What do you find most useful regarding the training course?
The daily market review by Sterling and the commentary by Chad is what I find the most useful. The live rooms would be a close second. When starting out the live rooms are helpful because it's much easier seeing the move after it happened. The live rooms are helpful regarding what to look for as things play out and develop.
Do you have any advice for struggling traders out there?
Money management is the most important to me, and I perform better by only taking a few trades a week. Last month I was losing for 3 weeks, but was able to BE on just two trades in week 4 using 2:1 ratio with the point being – A bad week can be made up in one trade and a bad month can be made up in one good week.
I just want to thank our member for his time and kind words. It truly makes what we do worth while when hearing such good feedback. I hope this answered some of the questions most of you had on your minds. If you have any further questions or concerns please shoot as an email at daytradingforexlive@gmail.com
Forex Course Monthly Special:  Lifetime Membership to the Forex Bank Trading Course, Forex Forum, Nightly Video Training, Live Weekly Training session, and Lifetime Member Support at a special discount this month – Click Here For More Information