How Smart Money Controls The Market – Did You Know?
I mentioned something in one of my Binary Options members videos I made this week and I thought Id just highlight a few important points that might clear things up regarding Smart Money Manipulation. Manipulation does not only occur on the charts, but it sure as hell does on a mental level as well! Let met me explain exactly what I mean.
I know for a fact traders are so tempted to look at their open positions every damn few minutes and so does Smart Money.
Now what advantage does this give SM?
This gives SM the perfect opportunity to manipulate your mind, forcing you to second guess your initial trading decision. How many of you have ever thought about it in this way? Let's look at a classic example to illustrate my point.
A perfect DTFL setup occurs at a significant level, screaming out at you to enter a short position. You follow the rules and get a perfect pullback entry for your short trade. After gaining 15pips out of the market price turns and spikes up putting you at – 5pips in a matter of 5 minutes. You start to second guess your first decision and doubt yourself. You decide to take the -5pip loss and exit the position. We all know what happens next…. Price pulls back forming a nice pin bar and drops off from there, leaving you pissed at yourself once again.
Believe it or not but you have been MANIPULATED on a mental level by Smart Money yet again. Don't be Smart Money's Puppet!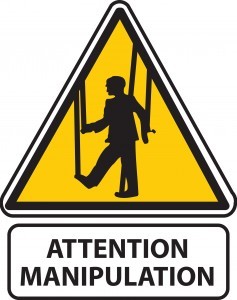 I Really Hope This Is An Eye Opener, Helping A Few Of You With Your Next Trade.