London Market, 11 March 2014 – Short On The EURUSD
During the live training session this morning with Chad we looked closely at the EUR/USD for the potential shorting opportunity. Trading a backside trade of yesterday's low, shorting the EURUSD @ 1.3861 off a admittedly not so perfect set of legs. None the less we took a trade with a high potential move to the downside as well as getting our stops close to the Asian range highs. We did have the news that came out about 15 minutes after we took our entry, which is currently keeping price around our entry area. With a 20 pip stop we are giving our self a nice Risk Reward trade setup!
Post-News candle just dropped like a rock making a new daily low and getting us out into some open air. We are almost in the break even zone now allowing for a risk free trade. How this candle closes might give us the piece of the puzzle needed to see how the rest of the London market will play out. Without a doubt an exciting London session playing out…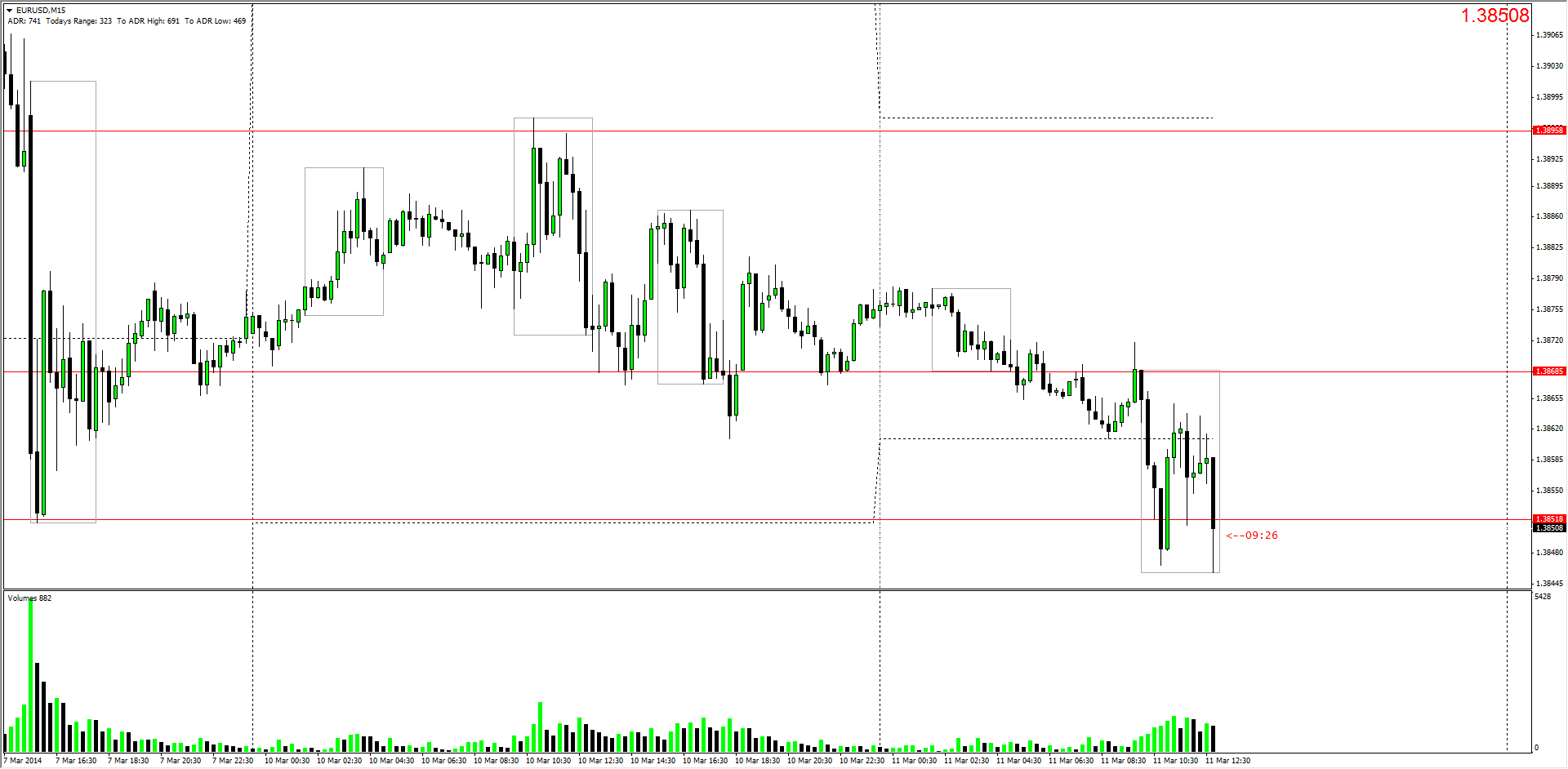 Click To Enlarge Image
We do have the 1.38518 level was was previously rejected and we are counting on the hourly candle closing below that level, showing some conviction to the downside. All in all this could be one very nice backside trade to the downside with the possibility to run a nice 50 + pips.
Would be great to see some conviction to the downside on this candle!
Chad's last words before leaving the live room 🙂 We are all waiting for the exact same thing, which looks like it might just happen on this candle close! As mentioned before, not one of the best looking setups but definitely worth trading due to the nice Risk/Reward potential. We will be looking to move stops to break even at the + 20 mark, giving this trade enough room to play out.
Happy Trading!
If You Enjoy The New FX+ Blog Then Please Click The Like Button, Tweet It, or Google + !!