March 12, 2014 Mid-Day Update – Volatile Markets
The London Market opened up with a bang on both the EUR/USD and GBP/USD and is still continuing to keep traders guessing at this point with big candle spreads in a tight range. Keep in mind that these moves are not news driven, thus we need to keep an open mind to why it is playing out like it is. The EUR/USD thus far has only moved around 30 pips, followed by a slightly bigger range on the GBP/USD at 50 pips. We are seeing a flipped mirror image of the the EUR/USD playing out on the GBP/USD with both pairs currently playing the opposite sides of the Asian range.
Chad's Comments:
 It looks like they needed to flush out some longs on GBP/USD.
With the lack of major news events today it is clear that Smart Money needs to create something in order to get things going their way. As most of you know the news is mostly just used for a 'form of manipulation' the majority of the time.
The GU had made a new weekly low dropping the weak longs along the way. This does give us some clue that we might see a reversal leading up to the New-York market today. Do keep in mind we would want to see 3 clear intraday pushes to the downside completing a full cycle.
The EU might turn sooner than expected coming within a few pips of the 1.3875 level on a nice high volume pin bar. I would still like to see a clear retest of the highs before considering to take the short since we are in such a tight range. We also do have yesterday's highs in close proximity to the 1.3875 level adding some well needed confluence if a valid setup does occur.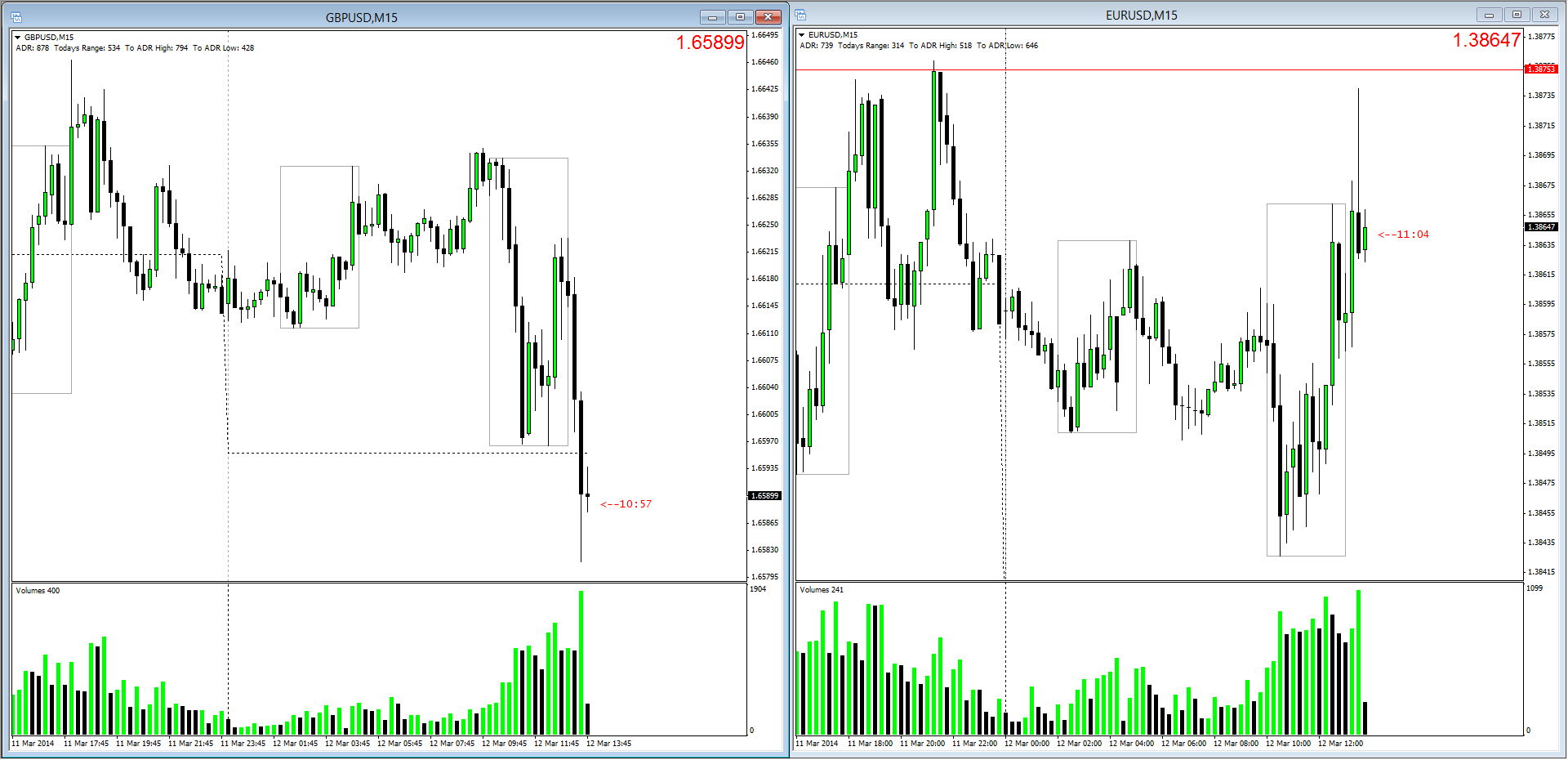 Click To Enlarge Image
Happy Trading!
If You Enjoy The New FX+ Blog Then Please Click The Like Button, Tweet It, or Google + !!