March 13, 2014 EURUSD – Don't Pick Tops Or Bottoms
Today is a classic example regarding Tops & Bottoms in the markets. The EURUSD moved into open waters with running room to the upside today without any recent levels of significance in close proximity. This 'forces' most traders to start guessing where the market will turn or stop at. This is also known as Picking Tops & Bottoms. You will find tons and tons of free information on How to Pick Tops & Bottoms in the Forex market. This comes to no surprise and for obvious reasons… This keeps people in the cycle of loss as I like to call it! If we knew where the market would turn there would be no market, as everybody would be on the right side of it. So what do we do in a situation like today? Lets find out.
Like Chad mentioned in his Daily Commentary today he had a bias for a long at at 1.38960.
Today we have a first intraday push to the upside on the EUR/USD so my bias has changed and will prefer the long.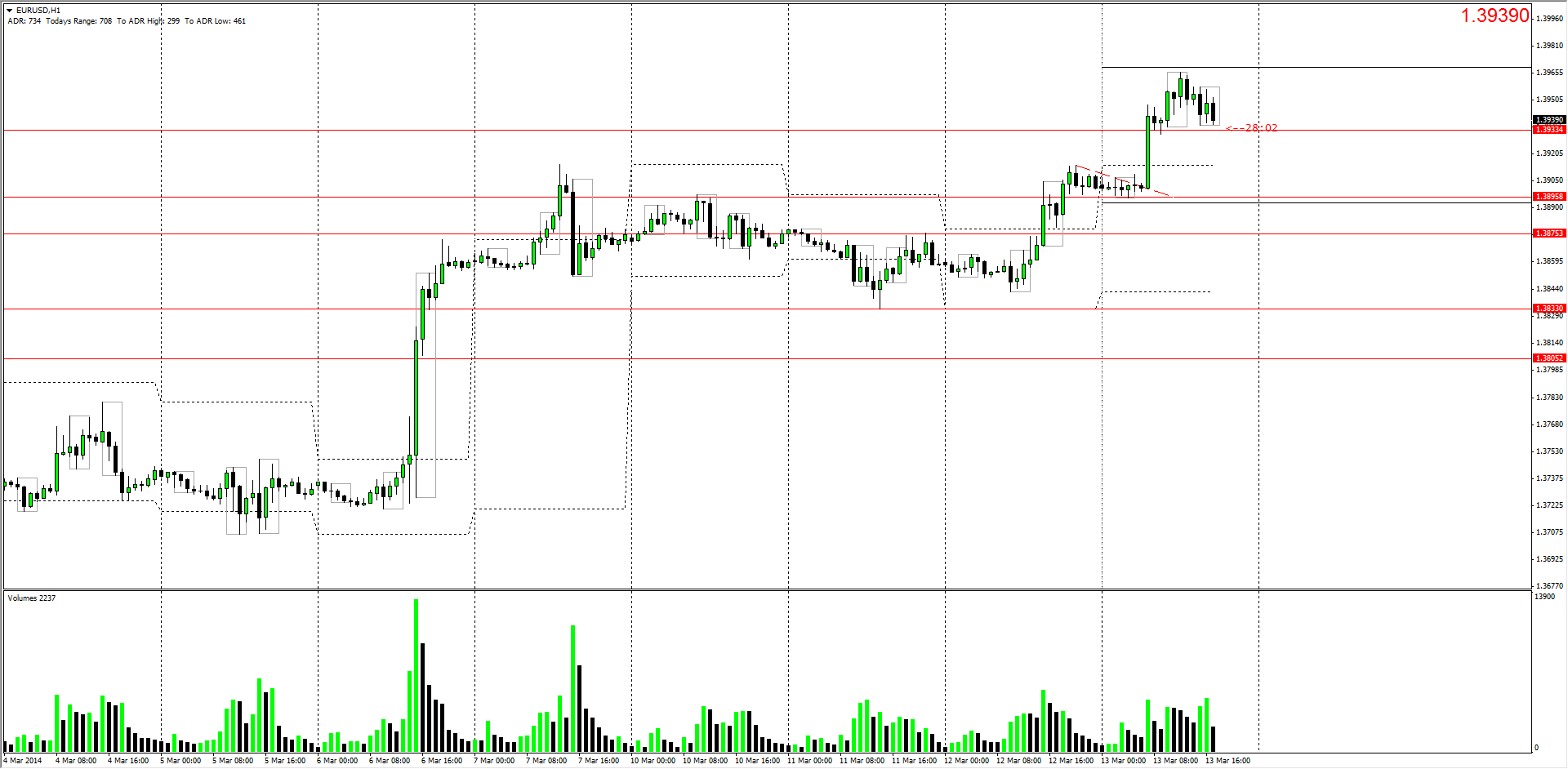 Click To Enlarge Image
Although we did make a nice move to the upside almost completing the Average Daily Range I can assure you traders were picking a top and turning point for the EURUSD as it continued higher. We can clearly see this when looking at the M15 chart below.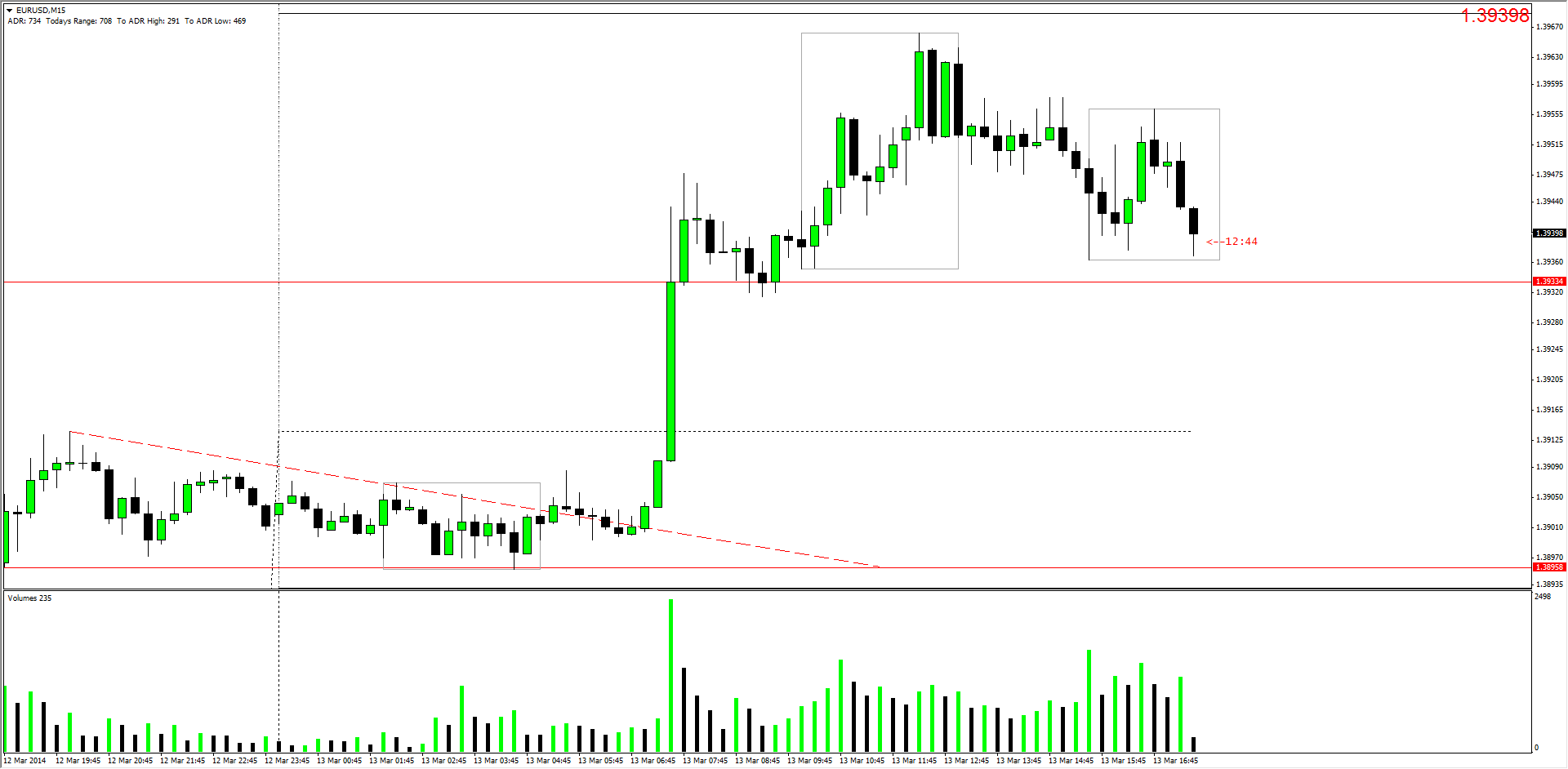 Click To Enlarge Image 
We can clearly see a downwards move from yesterday's high, set during the New-York session, continuing throughout the  Tokyo session before the market broke to the upside. Last Friday's highs aligned up nicely with yesterday's highs and would have been the first 'top' chosen by most. This can explain the liquidity that was present at the level, contributing to the strong bullish move shooting through that area. Remember that for Smart Money to buy there must be an equal amount of sellers willing to sell, which was exactly what happened.
So what should we do? Follow the intraday direction of push and wait for an valid opportunity to join in with the direction of SM or wait for a full cycle to complete to the upside and re-asses the markets the next day. It comes down to waiting for SM to show that this is a true weekly push and wait for an opportunity to jump in the next day. In my opinion Picking Tops & Bottoms is a dangerous game that fails more often than not.
Happy Trading!
If You Enjoy The New FX+ Blog Then Please Click The Like Button, Tweet It, or Google + !!