New York Market March 5th 2014 – GBPUSD Potential
Referring to Chad's Daily Commentary this morning, we had a few decent levels set out to be on the lookout for manipulation. The 1.6700 psych level comes to mind as the most likely point we could see the GU run into. This area was also rejected yesterday during the London session. The only issue with this is that it was only 45 pips away from today's open, which is short of a full daily push.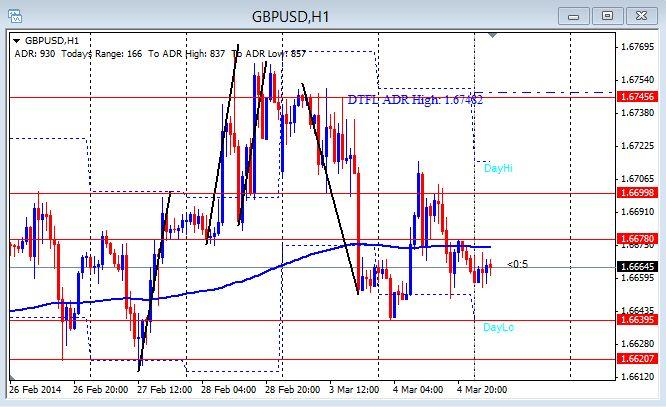 Click To Enlarge Image
For the 1.6700 level to become more of an manipulation area we can expect a "M" formation to form, building up orders at or just above that level. This gives us the perfect opportunity for a nice NY Reversal trade to setup. Currently about 15 minutes before the NY open price has already violated the 1.7600 area with strong bullish momentum looking at the H1 time frame. A level that would be more relevant in my mind is the ADR at 1.67485 as this would tick off the a 90 pip + move and a completed cycle. As we can see in the above image Chad did mark it off as well. We also do have ADP Non-Farm Employment Change rates coming out at 08:15 EST which could have an impact on the market.
One thing to note is that we never saw them play the bottom of the Asian range before price started to rally to the upside.
Currently price has rejected yesterday's highs with a pin bar forming with about 6 minutes till the candle closes. On an inter day level we can see 2 clear pushes to the upside. Waiting for the third is what should keep the majority of traders out as of now. Unless we see a solid A+ DTFL setup form at this level we should consider our options and see how the market plays out during the first 45 minutes of the NY session.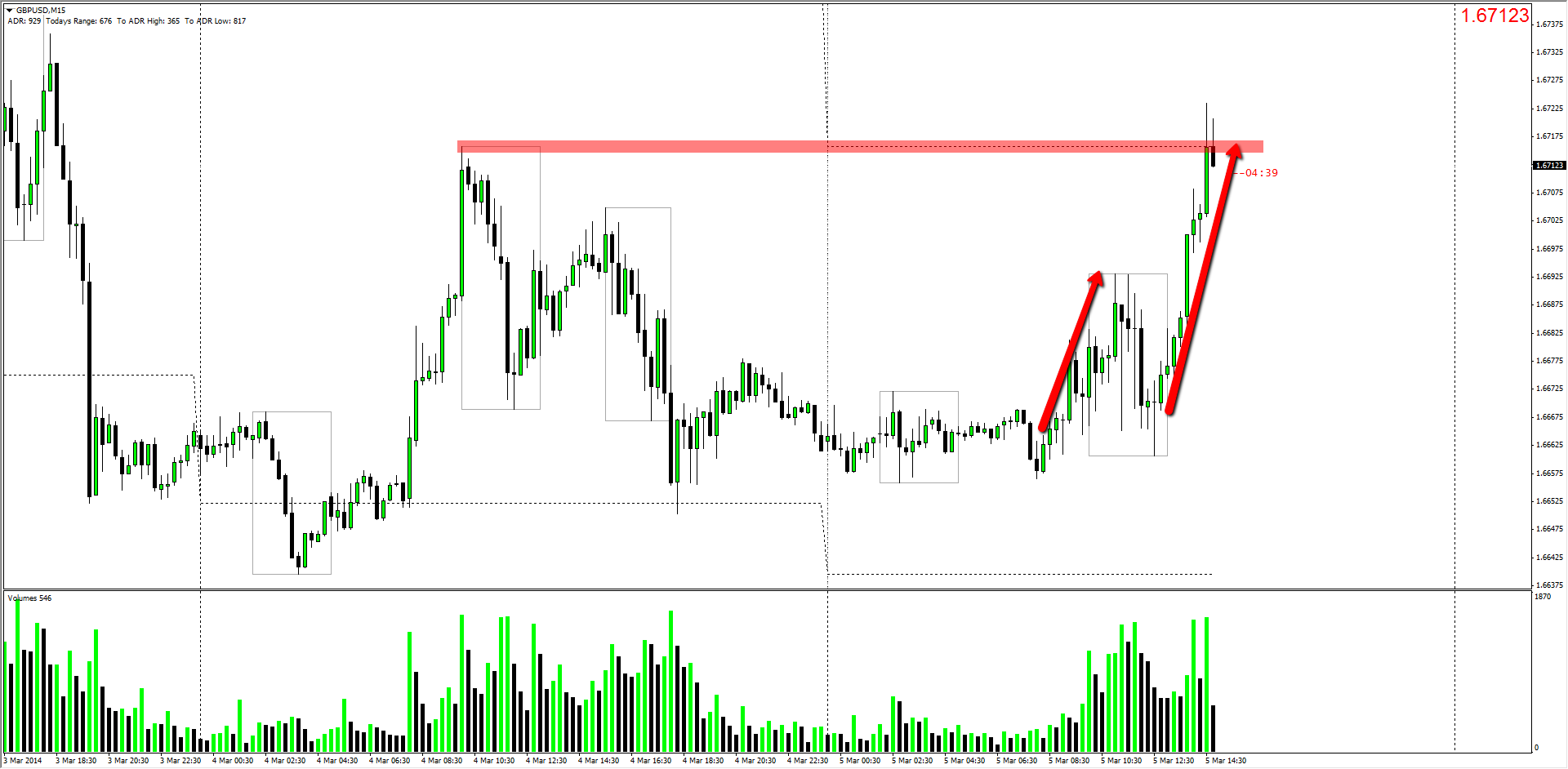 Click To Enlarge Image
Be open minded and stick to the safe conservative entries and let the market come to you! Also be sure to use VSA (Volume Spread Analysis) if you do choose to take the aggressive entry.
Safe Trading.
Allen
If You Enjoy The New FX+ Blog Then Please Click The Like Button, Tweet It, or Google + !!