What Can You Expect? – 2 Hours Into The London Market March 5th 2014
About 2 hours into the London market we are simply ranging between the level Chad mentioned earlier in his commentary. 1.3744 And yesterday's lows at 1.3719 seems to be where price is stuck in at this current moment. Although the level we are looking for to short at is 1.3763 we would be expecting them to push price further up to yesterday's highs at 1.3769 to go an pickup the stops around that area. The high set during Asia is still holding strong at this point in time. If yesterday's lows get violated and we see a strong bearish close below this level the 1.3744 level will be of more significance to take the short from.
How the London sessions plays out will give us a piece of the puzzle in what to expect moving into the NY market open. Moving about 25 pip down from the Asian high increases probability of stops and orders sitting around that level. We should still have an open mind, considering a long if price succeeds to run down to 1.3693 and gives us a Stop Run to the lows. Stop placing will yet again play an important role in this trading setup if it does happen to play out this way.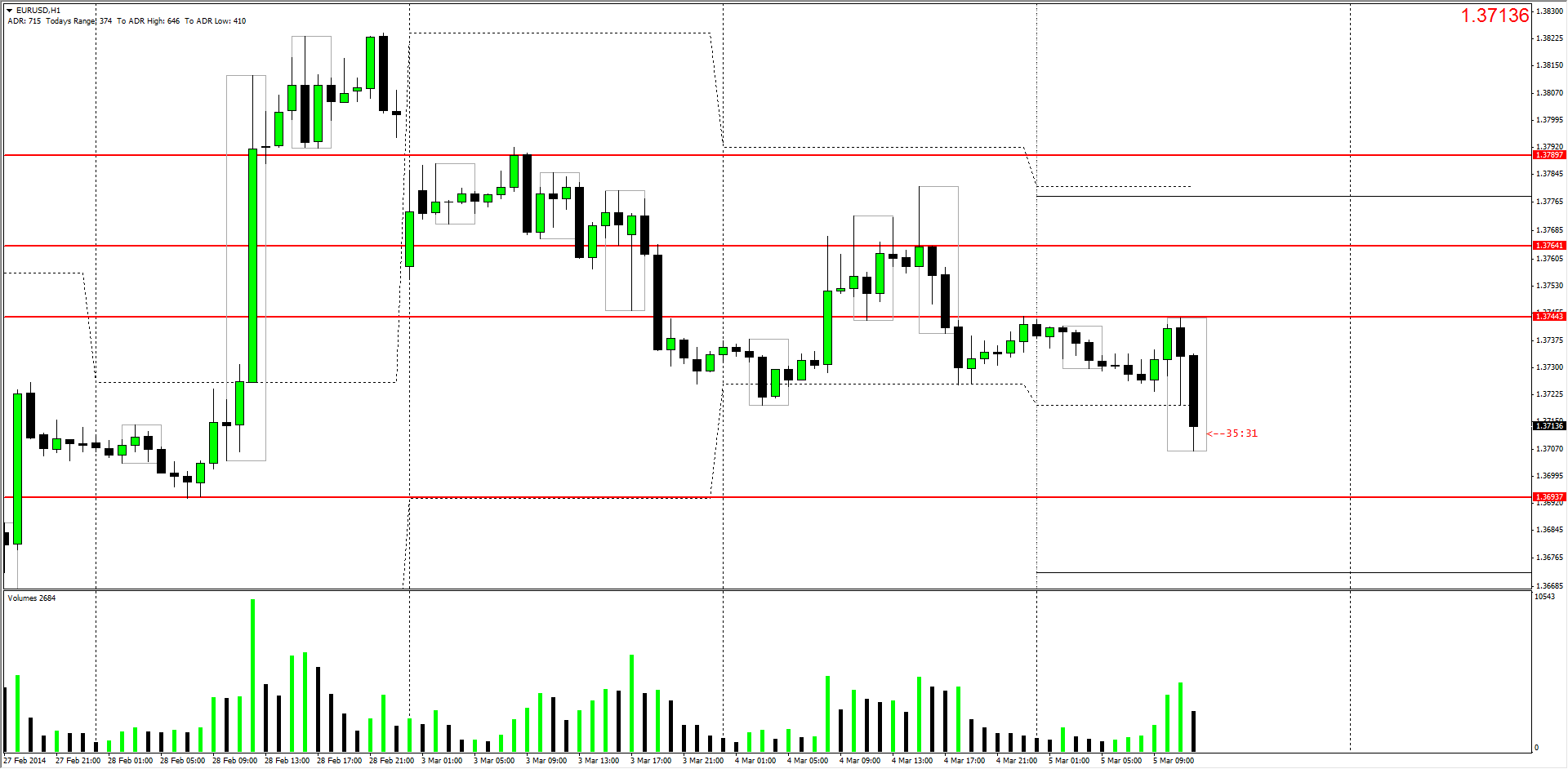 Click To Enlarge Image
Looking at the charts at face value we can clearly see a down trend forming thus most likely getting the retail traders to play along with their plan before we can expect to play the reversal to the upside. Trade conservative as it is Mid week madness while Smart Money is hungry to take your pips off the table! Currently looking at the H1 time frame price is sitting at 1.3710 which is close to the round number 1.3700 where we can expect the action to tale place. Visually the current H1 candle is a strong 28 pip bearish candle with roughly 37 minutes till it closes. Will we see the conviction?
Happy Trading,
Allen
If You Enjoy The New FX+ Blog Then Please Click The Like Button, Tweet It, or Google + !!