New York Market March 4th 2014 – What Can You Expect?
Following up on Chad's words earlier today in his Daily Commentary, March 4th 2014, the EURUSD  started to make its move to the upside after breaking the Asian range with a strong bullish candle on quite significant volume. The 1.3738 level was violated with ease, something some rejection of the second level pointed out by Chad – 1.3756. Although things looked promising with the follow up candle closing as a nice pin bar we did not have confirmation following through. The 1.3756 area was broken by the buyers entering the market at that point leaving is with a non valid level to trade from.
London open confirmed that with a yet again strong bullish open, followed by a classic pullback taking out traders who went long on the break, leaving us with some clue to what SM is up to. The low formed during London has stood strong with price making the second push to the upside. The 1.3756 level held as support as price continues to rise during the NY open.
The next levels in sight is yesterday's highs with the ADR sitting about 1 pip above. We can expect a decent amount of orders sitting there for the break and a good risk reward opportunity if it does present itself during the first 2 hours of the New York market open. Currently we are looking at a strong bullish H1 candle sitting at 1.3774.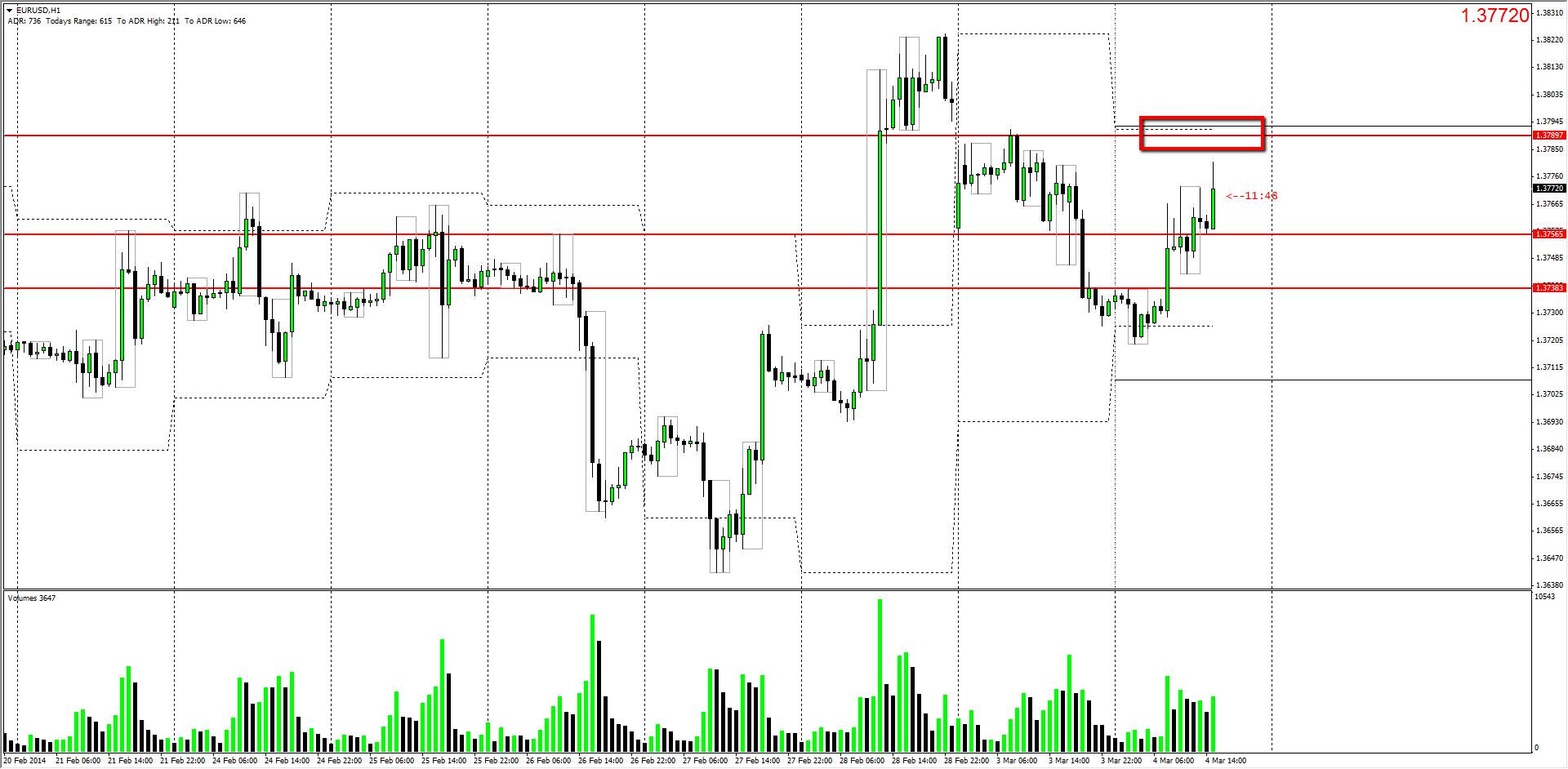 Click To Enlarge Image
Where does this leave us? Well it definitely looks like an exciting trading sessions ahead with some profits to be banked! If the the 1.3789 level does get violated without an A+ setup, 'giving us a clean Stop Hunt', it will require a re-asses and an open mind to what may happen next. A backside trade to the upside is never out of the question.
Happy Trading,
Allen