Posts From Sterling Suhr
In this training course article series covering how Smart Money (SM) trades in the currency market we have covered quite a bit of information. If you haven't yet read the
Being a 'Predictable Trader' Is A Bad Thing! Long ago I realized a problem in the forex market. I realized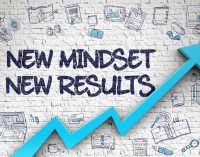 When I first wrote the title to this article it took me a few days to actually think about the
Have you ever felt like your entering the forex market at exactly the wrong time? You see a great day trade setting up and enter, only to see the price almost instantly reverse, stop you out, and then run in the direction of your original forex trade. If that sounds familiar than you have been the victim of what I call a day trading stop run reversal. Market makers, banks, and institutions do not intentionally move the price in this fashion to hurt retail traders, they do so to profit from them.
Its been said that a trade is won or lost before you even enter the market.
No matter how successful a forex day trading strategy may be, you must practice sound money management to day trade the forex market profitably and more importantly to be around for the "long haul"!